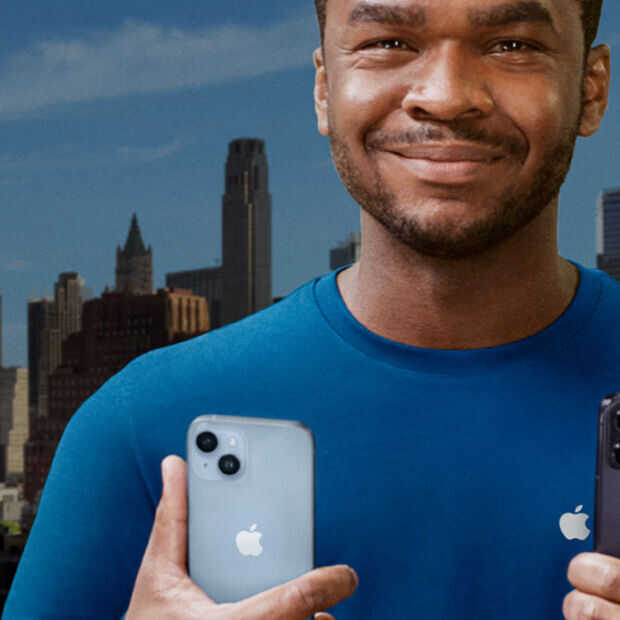 Did you just get your new iPhone 14 Pro or Pro Max and do you want to make a new TikTok with it right away? You can, but chances are you'll need to re-record the audio later. Owners of those phones have complained that the camera makes a rather nasty noise when you open it with a non-Apple app. The camera also shakes, while it should be very stable. So, perhaps the question is whether you can even take a photo or video with it.
Camera problem with social media
The problem with the camera only seems to occur when you open a third-party app, such as TikTok or Snapchat. The annoying thing, however, is that many people use their iPhone for that social media. The camera also causes problems with Instagram: because of this you cannot directly record and post a good video on any social platform with your brand new – and extremely expensive – smartphone.
The sound goes through the marrow: it almost sounds as if an electricity cable is hanging loose and making violent sparks. It probably isn't, as it's the lens that seems rather unmanageable when you want to use it with a non-Apple app. That super good stabilization that you are used to from previous iPhones is completely gone. The camera shakes really bad when you open another app. It makes videos unwatchable and photos extremely blurry. As a result, you cannot actually use the camera on social media and you will first have to shoot the content directly via the camera. But yeah, that's not very useful if you want to record a Reel. Besides that, of course, it shouldn't happen anyway.
iPhone 14 Pro
At the same time, the question is whether this is Apple's fault. Isn't it true that the software from Instagram, TikTok, and Snapchat just wasn't made properly compatible for the more expensive variants of iPhone 14? In any case, it sounds so bad when you use the camera with those apps that you should temporarily not do it at all. You don't know what all that shaking affects the life of the camera. It remains to be seen whether Apple should come up with a solution for this annoying problem, or whether it really will have to go through an update of the social media platforms themselves.
iPhone 14 was announced two weeks ago by Apple. The device has, among other things, the major adjustment that the Pro version no longer has a notch. In addition, it is mainly an upgrade of its predecessor, although that does not apply to all aspects of the device at the moment. Hopefully it can be resolved soon. It doesn't seem to be the case for everyone, by the way, but more and more users are popping up who do have to deal with it.
Laura Jenny
When she's not typing, she's traveling around the wonderful world of entertainment or some cool place in the real world. Mario is the man of her life,…