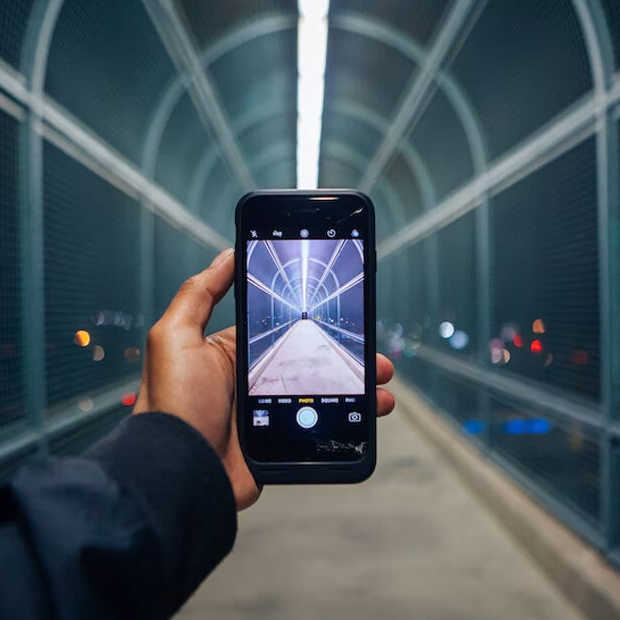 TikTok is frequently copied by Instagram, but now it is also starting to copy a lot itself. It comes with TikTok Now, a variant of BeReal. Or actually not its own variant, it is an exact doppelganger of the popular app from front to back.
BeReal
The nice thing about BeReal is that everyone who has it will receive a notification at the same time of the day to create a BeReal within two minutes. That means you really have to take a picture of where you are at that moment and what you look like at that moment. No followers, no filters, just being 'real'. A photo is taken with both the front and the rear camera. Where TikTok is bursting with filters, it now goes for a BeReal copy (as we saw earlier with Snapchat and Instagram).
With TikTok Now it works exactly the same. You have to take a photo or video at a random moment selected by TikTok and both the images on the selfiecam and the rear cameras are used. TikTok likes to let its users share their most authentic moments and thinks they can with this BeReal copycat. On the other hand, TikTok is certainly not the first to start imitating BeReal, Instagram is running a pilot with IG Candid, which also follows the same tactics as BeReal.
TikTok, Snapchat and Instagram
Snapchat has Dual Camera, with a slightly different approach. You do not have the time pressure of 2 minutes that applies to a BeReal. You can also throw filters on it, which makes it a little less 'real', but at least a little more original. Still, all that copying is actually not cool at all, especially for a function like this. After all, you have to take a photo at a certain time of the day.
So if TikTok is at 10 a.m., Instagram is at 12 noon, Snapchat is at 2 p.m. and BeReal again at 4 p.m., you're never going to last. At the same time, it's also not useful, because you only have two minutes on most platforms (although, after that it becomes a 'late', and that's not a disaster). In any case, it seems unlikely to us that there are people who actually make such a BeReal on all those platforms. The charm is that it's only once a day.
It is not yet available in the Netherlands. It will come to the United States first and will be rolled out to more countries later. TikTok Now is even becoming a separate app in some countries.