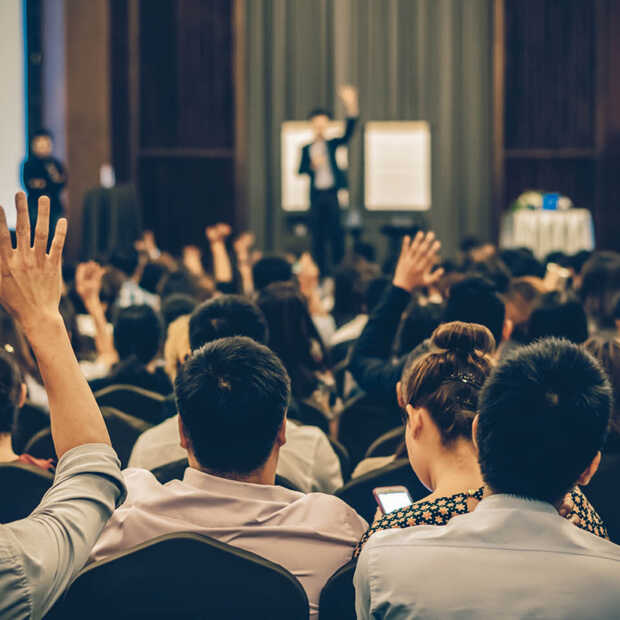 The Big Data Expo is almost upon us and with 100 exhibitors and 120 lectures there is a lot to do. To help you on your way, we focus on three keynote speakers that you should not miss during this major big data event.
Annemieke Bulters from Enexis
She is Chief Data & Digital Officer at Enexis and therefore knows everything about how to deal with data in the energy transition. We live in a very turbulent world where energy is concerned. Energy prices are rising, we want to get rid of gas and there is also a great demand for more sustainable alternatives. However, we also use more and more energy: even to drive our cars.
It is essential to work data-driven, especially for a grid operator such as Enexis, so that the major challenges posed by the energy transition can be overcome. In her keynote, Annemiek explains what pitfalls or even threats can be in the field of data, digitization and the energy market. Certainly while the store remains open, you sometimes have to deal with this creatively. Annemieke knows all about it and explains more about it in her keynote.
Willem Bekkers and Frans Poldervaart from Bol.com
They are both Product Owner and Data Coach at one of the country's largest online department stores. Bol.com has been an established name on the internet for years, which means that it has grown into a mature organization. But, does that also apply by default for the data? In their keynote, Frans and Willem zoomed in on the BI department within the organization, which was in need of some necessary change. After all: the larger a company becomes, the more questions and requests arise from within the organization.
The questions grew, but so did the knowledge within the team. Dashboards, KPIs: everything that has to do with data is becoming increasingly important and takes more time. Logical: decisions are made based on the data the company has. However, solid conclusions must be drawn from this. Willem and Frans looked for a solution to this challenge and to make data-driven decisions even better and faster. To take their colleagues along, they opted for a 'data revolution' and what that entails and how effective it has been, the gentlemen on the main stage of the Big Data Expo tell us.
Bas Karsemeijer from Hema
An offline department store that has been present online for years, that is Hema. The Dutch retailer will be present at the Big Data Expo to explain how it has come to a way of making data work for itself in 95 years of business operations. Bas is Head of data & analytics and therefore pre-eminently the person to talk to about this. What is especially important at Hema is not so much the demand from the organization, but the demand from the customer. What information do you record about your customer and what can you do with data?
In his keynote, Bas promises to make a note of how his team has made data work for Hema's customers. He does this on the basis of five use cases with the subject of data and the customer. In this way, Hema knows how to win over the customer: not only through good products and service, but also through smart use of data. In short, there is also a lot to learn from this keynote and that is another reason to sign up for the Big Data Expo.
The Big Data Expo on 14 and 15 September in Jaarbeurs Utrecht. Will you be there? Sign up now!
[Fotocredits – THANANIT © Adobe Stock]