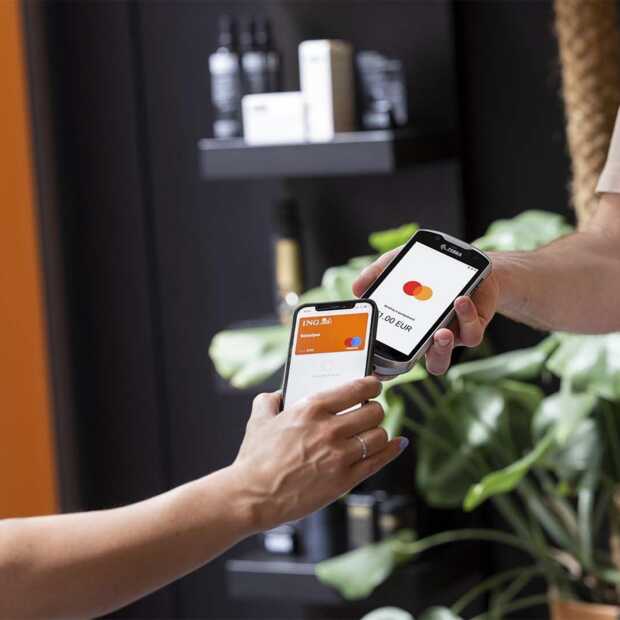 ING and CCV are developing a business app that turns any Android smartphone or tablet into a mobile cash register and payment terminal for contactless payments. With this app, also called SoftPOS which stands for Software Point-of-Sale, you can pay at any place in a store with an employee and the customer no longer has to go to a checkout or stand in line to pay. to calculate.
This way of paying can provide a better customer experience. It also offers new opportunities for shops and catering, which can deploy staff much more flexibly as a result. HEMA will be the first retail chain to test the new payment solution in a number of stores.
Trial

CCV developed the SoftPOS solution in close collaboration with ING, Cow Hills and ZEBRA. ING takes care of the transaction processing of the payments to the retailers. Software company Cow Hills provides a mobile checkout, where the solution runs on the mobile ZEBRA devices used by many retailers. HEMA will be conducting a trial in three stores from mid-September. If the pilot is successful, the retail chain intends to deploy this innovation on a larger scale.
Payments on a mobile device

With the new solution, wearable smart devices such as mobile phones and tablets can be used by entrepreneurs as payment terminals for contactless payments. To this end, the entrepreneur must install the new ING and CCV app on his device in addition to his mobile checkout app. This app is suitable for all smart devices with Android operating system. This offers new possibilities for, for example, retailers and the catering industry, who can therefore deploy staff more flexibly: an employee who helps the customer with a purchase can immediately accept the payment. The customer no longer has to go to the checkout for this. In this way, entrepreneurs can help more customers at the same store size and for customers it means a more pleasant and flexible shopping experience. If the store employee has installed the app, the consumer can easily pay contactless with him or her.
The app supports contactless payments with Mastercard, Visa, Maestro and V PAY and via Apple Pay and Google Pay. It also works for higher amounts that require a PIN to be entered on the mobile device.