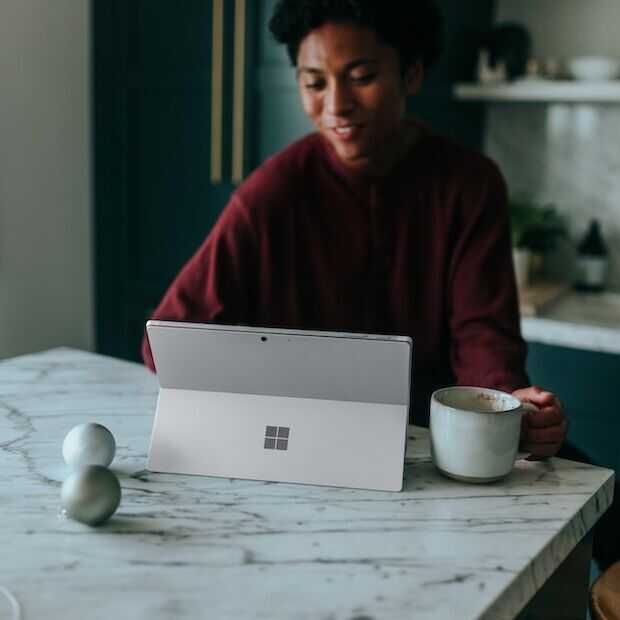 American Football, it's a weird sport. A game action rarely lasts longer than a few seconds before the game stops again for one or more minutes. Often also because the entire team is changed on the field, when the attack takes over from the defense, or vice versa. Moreover, the (rugby) ball is rarely touched with the feet. Yet it is one of the hardest sports in the world. It's not for nothing that the players have an 'armored' uniform. However, that armor is not only a godsend for the players. Technological aids also have to endure quite a bit. And in particular of playmaker (quarterback) and the Football GOAT Tom Brady. Last weekend, not for the first time, he smashed a Surface to smithereens out of frustration.
Surface popular throw and throw gadget
For eight years, Microsoft's Surface tablet has been used along the line to determine tactics and review game moments. For that sponsorship, Microsoft digs quite deep into their pockets. It is clear that they are not very happy with the players venting their frustration on the Surface.
Since Microsoft signed the mega sponsorship deal with the NFL in 2014, the tablet has been the subject of more abuse. In addition to Tom Brady, who has now done so for the second time, 'on camera', his former coach, Bill Bellicheck and quarterback colleague Aaron Rodgers have also once thrown a Surface on the ground in front of an audience of millions. Those tablets did not survive the abuse. If we are to believe the boss of the Surface department at Microsoft, the tablet survived the 'Brady abuse' this time. At least that's what he hopes. He certainly doesn't. Anyway, the tablets have, as can be seen in the video, a fairly robust case, but whether they can really withstand the throwing arm of a quarterback – who can throw a ball over 70 meters with ease – is yet to be seen. the question.
Fine for Brady?
The question now is whether Brady will now be fined. After the last time, and about 10 months ago, the NFL announced that players who express their frustration in this way can be fined. Not that Tom will worry about that with his bank account, by the way. It is to be hoped that his behavior does not become an example for his kids, because that can be quite expensive with three kids, if they also start throwing smartphones and tablets.