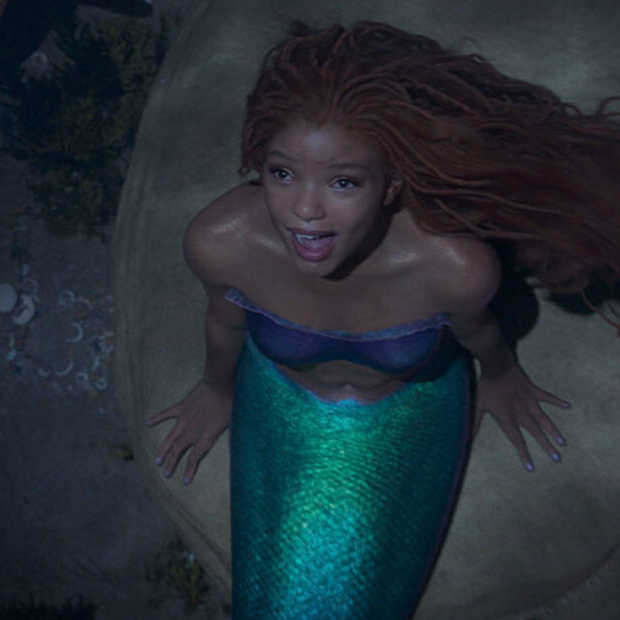 Disney celebrated the D23: the entertainment company's fan club this weekend. Fortunately, it doesn't just do that with its fans, because the whole world can enjoy a lot of announcements and trailers from the world of Disney.
Hocus pocus 2
Living legend Bette Midler joins Kathy Najimy and Sarah Jessica Parker as a group of very magical women in Hocus Pocus 2. Especially for the occasion, a new trailer has been released for the film, which takes place 29 years after the Black Flame Candle was lit. . The Sanderson sisters seek revenge and three high school students must stop it. Hocus Pocus 2 will be available exclusively on Disney+ on September 30.
Disenchanted
It's probably one of the most charming Disney movies of all time: Enchanted, which stars Amy Adams as a fairytale character who ends up in the real world. Disenchanted is the sequel, which will be released on Disney+ on November 24. This is the new trailer:
The Little Mermaid
The live-action version of The Little Mermaid had to be made after Aladdin and Jungle Book and we are now close. In May 2023 we see the film in cinemas, with Halle Bailey in the role of the stubborn mermaid. In the new trailer we see how 'Part of Your World' sounds and that is very promising.
MUFASA
There were no trailers for other films, but there were screenings of scenes that unfortunately cannot be found online. Among others by Peter Pan & Wendy, in which we seem to see the well-known characters completely differently. Jude Law is Captain Hook, Alexander Molony is Peter Pan and Ever Anderson is Wendy. This story mainly revolves around Wendy and how she goes out with Peter Pan. When is unknown, but in 2023 the film is expected on Disney+.
Haunted Mansion is a new horror comedy that will be released next year. It is based on the eponymous attraction from the Disney parks and the director is Justin Simien, who funnily enough also once worked at Disneyland. Also news about MUFASA: The Lion King, which will not be released until 2024. The public seems to have seen some flashbacks of Rafiki, Timon and Pumbaa about when Mufasa was a cub. Finally, there is also a short talk about Snow White, with Gal Gadot as the evil stepmother and Rachel Zegler as Snow White. That film will also be released in 2024.
Elio
Also announcements from the stable of Pixar, the animation film studio that has been owned by Disney for decades. Elemental passed by, the film that will be released on June 16, 2023 and revolves around a city in which the elements of water, fire, land and air work together perfectly. Win or Lose is a series about a softball team that tells a team member's perspective each week. The series will premiere on Disney+ in the fall of 2023.
Elio is a film about an 11-year-old child who is rather artistic and has a hard time fitting in. Mother Olga runs a secret military project. One day Elio receives a signal inside from outside Earth and then a special adventure starts. This film will be released in spring 2024. Inside Out sequel Inside Out 2 will be released in summer 2024.
wish
News came out of Disney Animation Studios about Zootopia+ coming out on November 9 (including a new trailer) and revealed the series Iwájú, which explores the partnership with Kugali, a comic book brand from Africa. Stranger World has also been announced, a film in which several family members must work together to save the world from danger. November 23, 2022 it will already be in cinemas.
Wish was also unveiled, a film set to be released in Fall 2023, centered around the wishing star who features in many Disney films. Set in a kingdom of wishes, the film follows 17-year-old Asha who makes a wish and receives a kind of energy called Star for it. Together they fight all kinds of enemies. There's also a goat in there, plus a lot of music, because it's still Disney, of course.
Werewolf by Night
Marvel is of course also from Disney and there were announcements from there too. For example, there will be a movie on Disney Plus called Werewolf by Night especially for Halloween. It will be released on October 7 and includes Man-Thing.
Secret Invasion
In Secret Invasion, Nick Fury, the beloved Samuel L. Jackson character, has to deal with a sect of Skrulls who come to harass the Earth. It's up to him to put a stop to that. Nice: Emilia Clarke from Game of Thrones can also be seen in Secret Invasion.
Star Wars
Last but not least: a small announcement about Star Wars, another big brand owned by Disney. No trailer, but something else special.
Laura Jenny
When she's not typing, she's traveling around the wonderful world of entertainment or some cool place in the real world. Mario is the man of her life,…