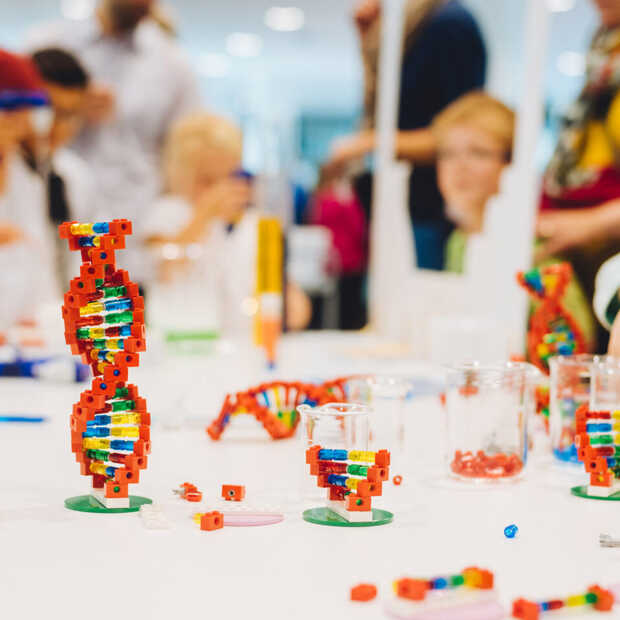 The line-up of Weekend of Science 2022, which will take place on October 1 and 2, 2022, has been announced. This year's tenth edition of this free science festival for the whole family offers a look behind the scenes at more than 270 organisations, including TNO Delft, Museon, De Speelfabriek, Hackerspace and Geofort.
Weekend of Science

Minister Robbert Dijkgraaf (Education, Culture and Science) opens the Weekend of Science digitally. During the weekend, the doors of more than 270 organizations that are normally not accessible are open. For example, come and follow a lecture by Klaas van Kruistum or participate in the interactive How? So? science show by Quest expert Boy Vissers at Dbieb, Campus Fryslan and Nature Museum Fryslan. View yourself as a hologram at AMOLF during the Open Day at Amsterdam Science Park. Or learn how to make a new fuel from plastic with the PYROLYSTRATOR at Utrecht University.
This year, for the first time, hotspot locations will be introduced, places where several organizations organize an activity within walking distance of each other. This includes Amsterdam Science Park, Willemsoord Den Helder and Chemelot in Geleen. The complete program throughout the Netherlands can be found on the website of weekendvandescience.nl.
'Do not make me laugh'
Every year there is a study associated with Weekend of Science in which the whole of the Netherlands is given the opportunity to contribute to science. This year during the science festival 'the baton will be passed' to Madelijn Strick of Utrecht University for research into the role of humor in conveying a serious message.
Weekend of Science is organized by NEMO Science Museum on behalf of the Ministry of Education, Culture and Science.