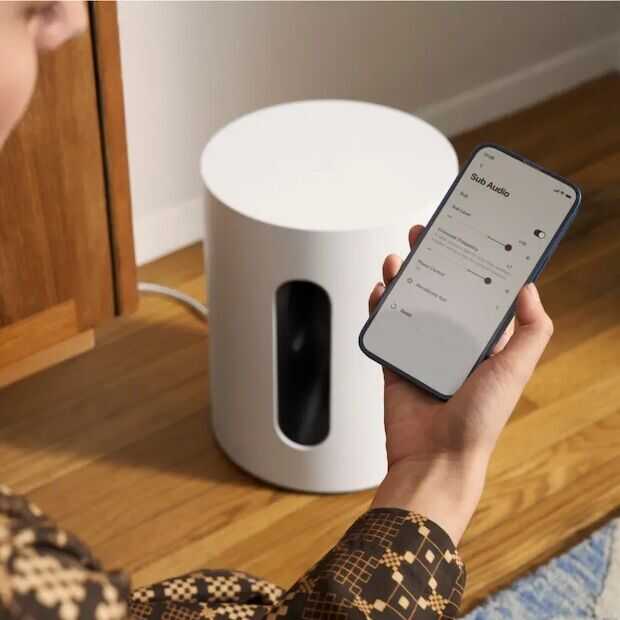 Sonos will come with a new, smaller, subwoofer in about a month. The Sonos Sub Mini should provide an even better sound experience in combination with the 'standard' wireless speakers of the brand, such as the One (SL), Beam, Ray and the Symfonisk speakers that Sonos makes together with IKEA. A full list of compatible Sonos speakers can be found here.
Expensive basses
The Sub Mini is certainly not cheap, but that is no surprise for Sonos products. The Sub Mini will cost 500 euros, except for 1 euro. This makes it about 350 euros cheaper than the suggested retail price of the Sub Gen3 and therefore a great alternative for those who still want to 'save' some money. The Sub Mini can be ordered from now on, but the first deliveries are not expected until October 6.
Round and not completely wireless
In terms of design, Sonos has opted for a round design with the Sub Mini. 'For a round sound', as they say. Marketing gibberish, of course, supplemented by a story about the inward-facing woofers that, thanks to a 'force-cancelling effect', ensure that buzz and vibrations are a thing of the past.
Incidentally, the Sub Mini is not completely wireless. It does not have a built-in battery like some other wireless speakers, but is powered via the mains, so at 230V.