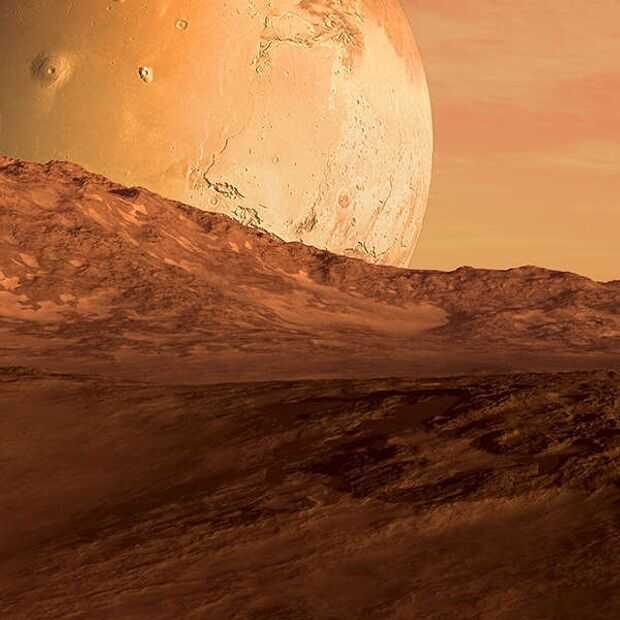 It happened more than a year ago, but NASA just announced it this week. In early September 2021, the InSight Marslander 'witnessed' a meteorite impact on the red planet. The sound of the impact was also picked up.
Whoohhh… bloop
Anyone who thought it would sound like a bomb, a rushing train or a rocket impact will be disappointed. Just before the impact there is indeed some rumbling to be heard, but the moment of the impact itself you hear little more than a 'bloop'. NASA's Jet Propulsion Laboratory has posted a video of the special event online.
Special sound effect
The video explains exactly why the sound of the impact on Mars sounds like one of the most used sound effects on Apple computers from the 90s. It has to do with a peculiar atmospheric effect that also occurs here on Earth, in deserts. This effect is especially apparent when the distance between the source of the sound – in this case the impact of a meteorite – and the recording device that registers the sound – the InSight Marslander – is very large.
"After sunset, the atmosphere retains some heat that has accumulated during the day. Sound waves travel at different speeds through this heated atmosphere, depending on their frequency. As a result, lower notes come before high notes. An observer close to the impact would hear a "pop", while someone many miles away would hear the bass sounds first, causing a "bloop," according to NASA.