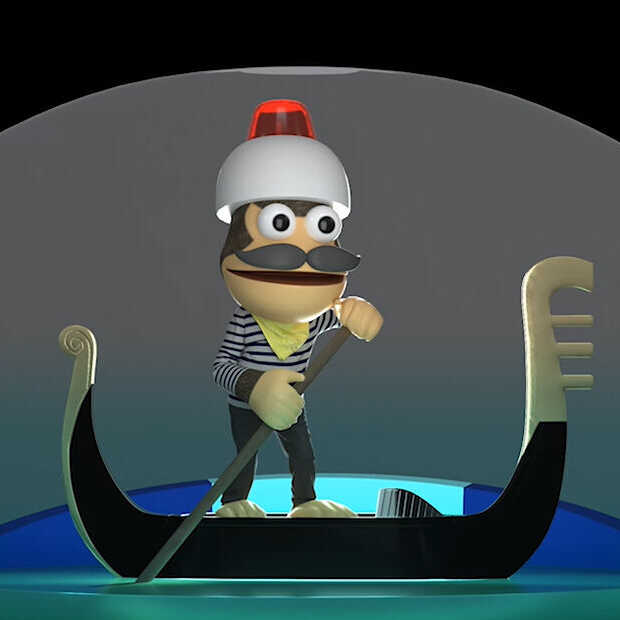 Sony has announced its new PlayStation Stars loyalty program. You can save for 'Stars' and bet for rewards. These are, for example, digital artworks such as the monkey from Ape Escape 2 or a digital PlayStation 3. But, contrary to expectations, these virtual artworks are not NFTs (non-fungible tokens). So Sony is keeping it a bit more casual, which is certainly not a bad idea now that the NFT market seems to be going through some rough weather.
Digital statues
The digital statues can therefore be purchased with Stars, a loyalty program in which you as a gamer can participate for free. Sony writes: "As part of PlayStation Stars, we are also unveiling a new type of reward called 'digital collectibles'. Collectibles are as diverse as our product and franchise portfolio. They are digital images of things PlayStation fans enjoy, such as statuettes of beloved and iconic characters from games and other forms of entertainment, as well as beloved devices that align with Sony's history of innovation. There is always a new collectible to earn, an extremely rare collectible to pursue or something surprising to collect just for fun."
It is not yet entirely clear what exactly you can do with those Stars, but Sony says you can also buy PlayStation Store products with them. A bit like the loyalty program Nintendo once had with its Nintendo Points, with which you could buy cool, physical collectibles. Like that program, you could also exchange the stars for credit to buy games in the PlayStation Store.
Playstation Stars

It sounds great, these PlayStation Air Miles, but it would be nice to learn a little more about it. However, Sony has already released a little more about how exactly you get Stars. That's a variety of things. You may be instructed to enter a tournament, or you may be required to play a certain game once a month. Which is also an option, and it's really cool, that is, for example, being the first person in your region to complete a certain game on platinum (meaning that you have all the collectible trophies for the game in your pocket and that is often quite a difficult job).
In any case, it promises to be a very creative loyalty program and it has to be: after all, it has to exist alongside the company's trophies. When exactly it will start is still unknown, but with which command it starts: 'Hit Play/1994'. Here you have to play games that meet certain clues (and have everything to do with songs). Don't worry, Sony has indicated that it will be coming later with more information, so don't miss the start of Stars. Sony has said that the program will first go live in Asia at the end of this month (and initially not on consoles, but in the PlayStation app). In any case, it's coming to the United States and Europe later this year anyway.