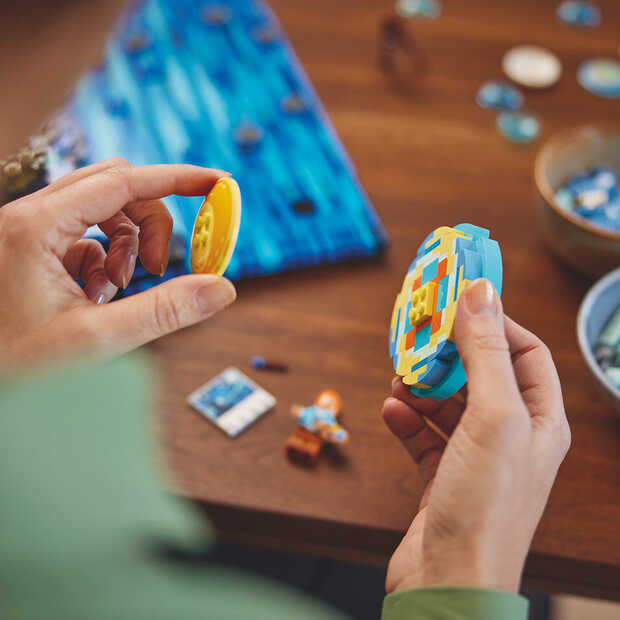 It is not news that stress is often present in the lives of many Dutch people and that it seems to be increasing all the time. In order to relieve these ubiquitous stressors and to stay healthy both mentally and physically, it is important to look for activities that provide peace and pleasure.
However, research commissioned by the LEGO Group shows that almost a third of the Dutch (29%) admit that they do not know how to relax. The importance of creativity and play for relaxation is acknowledged by many respondents, but busy schedules, not prioritizing restful activities and a feeling of shame or insecurity seem to stand in the way of a more relaxed life.
Have we forgotten the art of relaxing?

The research shows that many Dutch people are looking for the ideal work-life balance, and that it is difficult to achieve this. Half of them feel they have no time for themselves and find it difficult to 'go out' after work. Focusing on one activity is also not so easy (anymore) for 46%.
Almost one in two Dutch adults admit to relaxing for less than one hour a day. Relaxation therefore does not seem to be high on the priority list of many Dutch people. They are often busy with their work after working hours (50%) or still checking their e-mails (64%). Because they realize that it is important for their health, half of the Dutch are looking for ways to relax more, but 29% of them say they cannot find them.
When they do take a break, they can often be found behind scenes: 68% watch more than five hours of television per week and 37% scroll through social media for at least five hours. This is despite the fact that 70% of the respondents believe that being creative is more satisfying than more passive forms of relaxation such as screen time mentioned above.
Barriers to being creative

No less than 85% of adults think it is important to pay attention to creativity, but only a limited number of them (27%) think that they are themselves. They are afraid to get creative because they think they will fail (39%) or because others may be better at it (58%). The conviction is shared by 69% that play can promote creativity, but the research shows that one in three Dutch people think that it is not socially acceptable to play, or that playing is only justifiable if you have children of your own.
However, four out of five Dutch people think that playing helps to relax. It is striking that this distribution applies to both the group of respondents who never play and the group that likes to play regularly. Of the latter group, a large majority (78%) say that play helps them relax from work, and provides relief from daily life, chores and worries. In fact, 86% of them believe that play improves brain function, 64% that it helps to be more creative and 69% that it keeps them young. The survey also shows that three in four respondents often recall happy childhood moments through play. In this way they reconnect with the child within themselves.