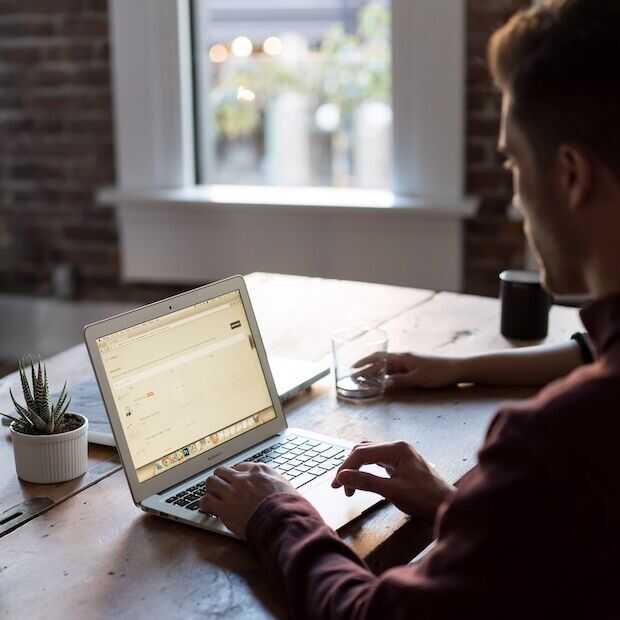 Of course, I don't know when the average reader discovered the Internet. For me that was in 1994. When the world wide web only had a few thousand websites. For access, also from the Netherlands, you had to dial in with a modem, preferably with an account from America Online (AOL). Once 'online', you could explore the wonderful world of the Internet, all at a 'staggering speed' of 1200 baud (1.2 Kbps).
AOL was the first popular website
As was common in the early days of the public worldwide Internet, browsing began at the home page of the connecting service, known as the access provider. It is therefore not surprising that America Online, AOL, in those years – as one of the first access providers – also had the most popular (visited) website. Among the popular websites from the very beginning, but in terms of visits at an appropriate distance from AOL, were Bloomberg, MTV, Apple, IMdb and good old Netscape, the web browser of the first hour.
Fast forward to 2022 and the top ten most visited websites will look completely different. The only website still on that list is Yahoo!. James Eagle made a special animation of the shifts in the list of ten most visited websites between January 1993 and January 2022.
From a few million to almost 100 billion
The worldwide web now has literally billions of websites and more than half of the world population, almost 4 billion people (reference date end 2021) has access to the internet. Where a website in 1993 with 11,000 monthly visitors still ended up well in the top ten, nowadays you really need 'a little' more visits to be able to break pots online. For a listing in the top 10, 3 billion visitors per month are no longer enough. And to end up in the top 3 you have to welcome at least 22 billion monthly visitors.
The absolute top has seemed almost unreachable for years. There it says, no one will be surprised, Google, with – at the beginning of this year – almost 90 billion monthly visitors. Those are numbers.