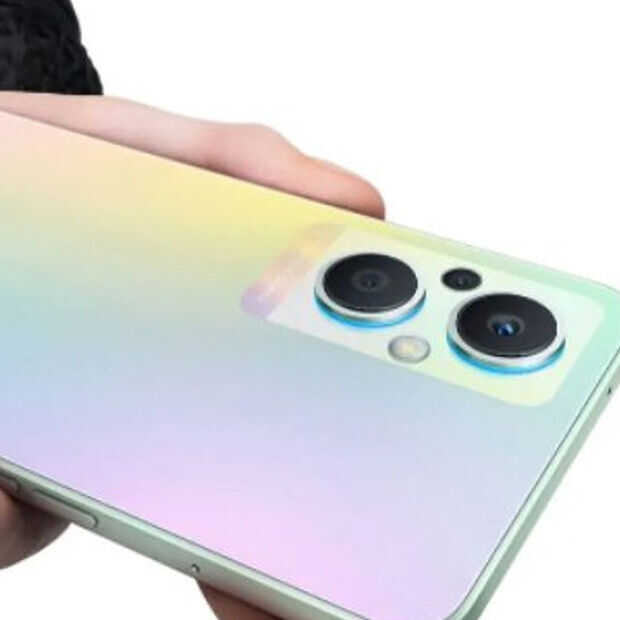 The Chinese phone brand Oppo has announced its Reno 8 (Pro) for Dutch release, among other things. The device is especially notable for its colorful appearance. It is completely according to the trend a midrange device, which costs you more than 500 euros.
Oppo Reno 8
Oppo Reno 8 comes in a normal and a Pro variant. The standard Oppo Reno 8 contains a MediaTek chip, 8GB of RAM and 256GB of storage. The AMOLED screen is 6.43 inches and has a refresh rate of 90 times per second. You can take photos with the three cameras on the back, including the main camera of 50 megapixels.
It is a Sony IMX766 sensor that generally scores high in the middle segment. In addition, the other two cameras are an 8 megapixel wide-angle lens and a 2 megapixel macro camera. The front camera takes selfies of up to 32 megapixels. The 4,500 mAh battery is fully charged in half an hour.
Pro
The Pro variant is a more luxurious copy in most areas. It has a 6.7-inch AMOLED screen that refreshes 120 times per second. The phone is equipped with a MediaTek Dimensity 8100 Max chip and has 8GB of RAM and 256GB of storage. The battery is 4,500 mAh. The three cameras on the back are mainly made to take good pictures (or make videos) even in difficult lighting conditions.
These android phones are available now. Oppo Reno 8 comes in gold and black and costs 519 euros. Oppo Reno 8 Pro appears in green and black and costs 749 euros. In the Netherlands it is still allowed: in Germany Oppo's smartphones are no longer for sale.
Oppo Pad Air
Oppo has also shown the Oppo Pad Air in addition to the smartphones. It is the second time that the brand comes with a tablet. It is 10.36 inches and refreshes 60 times per second. Inside is a Snapdragon 680 chip to do the math and you can get 4GB of RAM and 64GB of storage memory. It is not the tablet with the most fantastic specifications, but the price is not for that either: with 279 euros, this is really an entry-level tablet for online shopping, reading mail and viewing social media.
Laura Jenny
When she's not tapping, she's traveling around the wonderful world of entertainment or some cool place in the real world. Mario is the man of her life,…