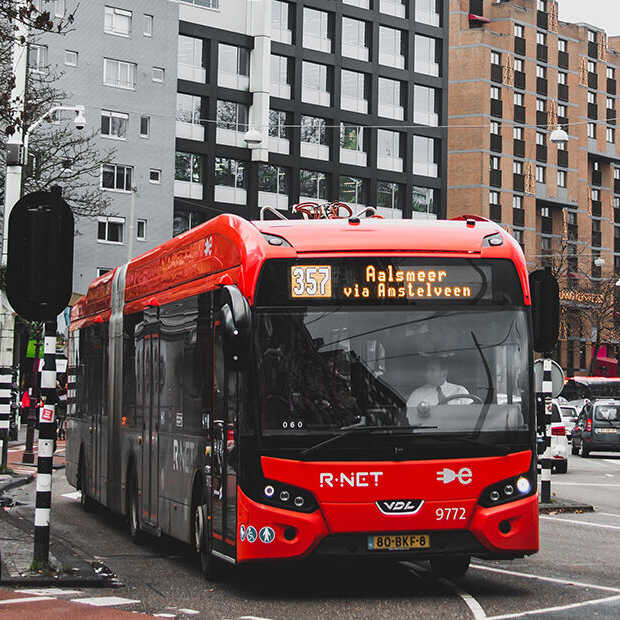 Even though we are only a small country in which most places are not very far from each other: if there is a strike at the NS, we suffer from it. The approximately 3,500 kilometers of track that we have in our country has been little used in recent days and today. The staff of the Dutch Railways is on strike and we can feel it. These are your alternatives to still help you get to your destination.
Why the NS strike is taking place
Striking often causes a lot of frustration among the customers of a particular company. At supermarkets, a strike often means empty shelves and at the NS it means that you can no longer carry out your standard commuting routine. The strike is on the initiative of the trade unions FNV Spoor, CNV and VVMC for higher wages and better working conditions. According to the unions, the workload among the staff is so high that many new NS employees give up after a few weeks. The NS does not care about the plans of the unions and wants to make that feel now. NS itself indicates that it is open to a discussion. Be that as it may: at the moment little good has come out of any communication, so that we are still dealing with logistical chaos in our country today.
Get on the bus, tram and metro
The most obvious alternative to the train is, of course, other public transport. For the sake of clarity: NS will not use buses, because where it must do so during work, this is prohibited in the event of a strike. So you will have to choose your local bus such as Connexxion, GVB, Arriva, Keolis, EBS and Qbuzz, or the tram or metro if you live in a big city. You can often link bus trips in such a way that you do get from one city to another, especially if they are located in one province. Try to take an earlier bus just to be sure, because you will not be the only one to grab this alternative first. By the way, also look at an alternative such as Flixbus. That is not entirely public transport, because you really have to make a reservation for it, but with this you often get to your destination faster if you have to travel to a completely different province, for example.
Go by car
Unfortunately, the car is not a good alternative to the train in all respects, because it is often less durable. It is also sometimes simply not convenient, because, for example, you have to travel to a place where you will not return later, so that your car is somewhere else and you still have to look for public transport to get to your car. Fuel is also very expensive at the moment and you often have to spend extra costs on parking. In that respect, the car is not a great alternative, but if it really is no different, then it is an option – for people with a driver's license of course. Although interesting alternatives can also be devised for the car…
Take people in the car
Carpooling: It's not just a fun James Corden karaoke show, it's something you can actually do. For example, do you have to go to work and do you know colleagues who come from your area? Then ask if they can use a lift. In the United States, there are even special lanes that are only intended for people who carpool: that way you get to your destination even earlier. By the way, if you don't know someone in your area directly, you could also use an app such as Blablacar. Here you specify where you are traveling to and how many places are available, for which people can then register. Scout, for example, also on social media: there are also many people who place calls there. (otherwise post one yourself). Not all motorists are equally comfortable with the idea of ​​strangers in their car, but on the other hand: suppose you were stranded somewhere, wouldn't you also want someone to do that for you?
Grab a taxi or Uber
It is probably the most expensive on the list together with the alternative below, but in some situations we think that is a good alternative. Think of travelers who arrive in the middle of the night from a trip from India or Australia, and just want to go home or to their hotel. Sometimes you have a few extra euros to spare for comfort and then a taxi or an Uber is a good idea. You can then be dropped off exactly at your destination, unlike the bus with which you often have to drag your stuff from a stop for a very long time. Typically something that many people don't feel like after a long flight.
Use a shared car or rental car
If you don't have a car yourself, you can also choose to rent one temporarily. This is possible in the form of a rental car at, for example, Hertz or Europcar, but you can also opt for a shared car such as Greenwheels or Car2Go. You often pay the latter per minute and that can be very expensive, so that they are usually seen as good options for the 'last mile' (if that mile is very far). A rental car for a day is often cheaper and keeps you a bit more mobile, although of course you have to return the car at the same place where you picked it up (and you also just have to get there). You can often return it somewhere else, but this usually entails extra costs. By the way, when a strike is announced, try to book a shared car quickly: their use seems to have increased by 50 percent since the strikes, so it is certainly an alternative that more travelers are looking for.
Keep your appointment online
An alternative that people are reaching for a little earlier these days is to hold a meeting rather than just online. This way you can still come up with a great idea while video calling. There are even games to break the ice in many video conferencing tools. You certainly cannot have all the appointments you have online, for example pregnant women who have to go to the gynaecologist, but with a little creativity you can go a long way for most appointments with tools such as Zoom, MS Teams and Google Meet.
Don't come to the station, but don't forget NS
A final alternative is to knock on the door of NS itself. Not so much by coming to the station, NS even advises against, but by looking at what is possible there. For example, an exception has been made for the Amsterdam Central-Schiphol route. International trains are also not affected by the strike for the time being. Finally, you also need NS if you want to apply for strike compensation, for example, although you must provide good reasons why you should be entitled to it.
All in all, a strike is not really pleasant for anyone, but in most cases, no man is overboard. There are plenty of alternatives and your followers really don't mind if you can't use the hashtag #treinleven for a day. You are of course still free to go and get a good coffee outside the door, although the unmentioned alternative of the bicycle is probably the best option for your 'journey'. Good luck!
Laura Jenny
When she's not typing, she's traveling around the wonderful world of entertainment or some cool place in the real world. Mario is the man of her life,…