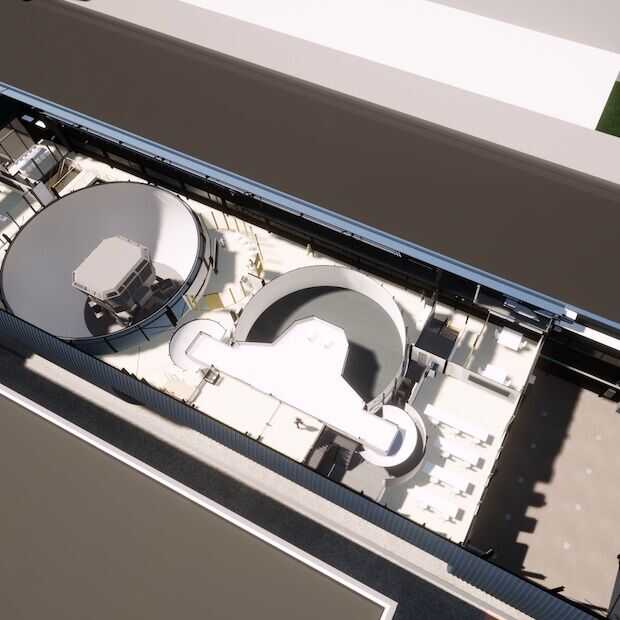 At the beginning of this month, Minister Adriaanse of EZK gave the go-ahead for the construction of a news simulator center for maritime operations. The aim of this centre, which is being built by MARIN, is to make maritime operations safer and more efficient by means of realistic simulations. Attention is also paid to VR and AR systems that are already used in such operations.
Moving Simulators
The so-called Seven Oceans Simulator Center (SOSc) will be built in Wageningen. If everything goes according to plan, the center should be operational by early 2024. The research center includes spherical and moving simulators, a virtual / augmented reality experimentation room and human factor measurement and observation techniques. These can be used flexibly to simulate complex maritime operations.
"The safety of shipping requires new solutions: container ships are getting bigger, the traffic at sea is increasing and the weather conditions are changing. This unique simulator plays an important role in these necessary innovations," said the minister during the start of construction. the SOSc.
The aim of these simulations is to gain even more insight into the behavior of and the interaction between maritime structures, ships, the environment and humans. "The moving bridge spherical simulators will be unique worldwide because the environmental projection is not only all around, but also up and down. In the Maritime eXperience Lab we research the latest VR/AR systems and apply them for maritime systems and operations, both We can also link all simulators together to simulate complex multi-ship and multi-tool operations," says Arno Bons, Simulation & Visualization manager.
Sustainable solutions for shipping.
MARIN has been working on future-proof and sustainable solutions for shipping for some time now. "In addition to research into shipping safety, this new virtual test facility makes it possible to experience the behavior of future ships during design, with the role of the crew and cooperation on board being central," says Bas Buchner, General Manager MARIN.
The new simulator center means that there will be more opportunities for the development of innovative ships for both the national and international maritime sector, including the Royal Netherlands Navy and the Rijksrederij. In the center the most challenging sea conditions can be simulated.