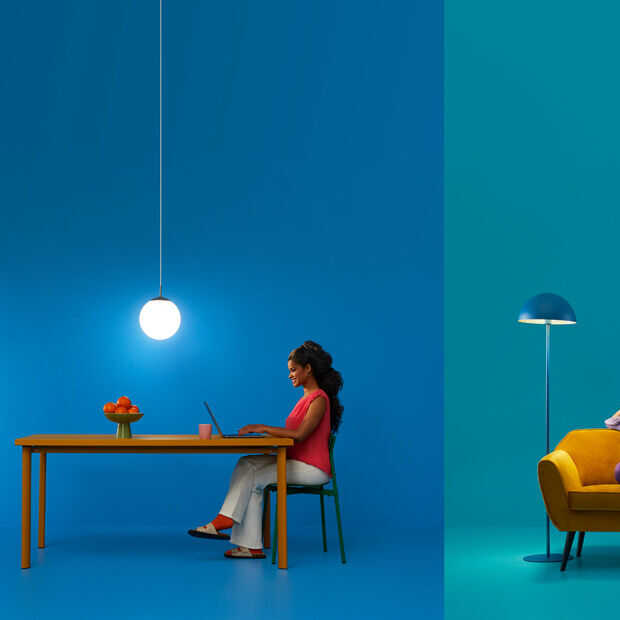 Signify, known for Philips Hue lamps, has developed a new technique in which lamps switch on and off automatically without the need for sensors. You can automate your lighting based on motion detection. The technology is called SpaceSense and will be integrated into the company's WiZ lighting system.
Wifi waves
Partly for this new function, Signify is introducing a new app, functions and products for its WiZ smart lighting system. SpaceSense can be added to lighting without the need to install a sensor. Although we are familiar with motion sensors that can turn lights on and off, this is a completely different technology.
It's technology not seen before in consumer lighting. This uses Wi-Fi signals that are already present in the room to detect movement. Wi-Fi signals are slightly disrupted when people move in a room, such as a ripple in a swimming pool. By measuring the small deviations in signal strength, the WiZ lamps can determine if an object is moving in the room.
WiZ lighting
Signify states: "The detection is omnidirectional and does not require a line of sight during installation, as with a traditional motion sensor. The sensitivity of the system can be adjusted, for example to prevent your pets from turning the lights on and off as they run in and out of the room. You simply install at least two lamps per room and connect them with the WiZ app V2. The new feature is fully opt-in, so all WiZ users can decide for themselves whether they want to use it or not."
The revamped app has a new user interface that should provide an even better, easier experience for WiZ owners. In addition, there is a Quick Action function to make personal lighting choices even faster. With Light Scene, on the other hand, you can get very creative to create your own atmosphere in every room with light. The app also works with Siri, so you can ask Apple's smart assistant to turn lights on and off or turn on a certain scene.
Signify
WiZ also introduces a new lamp: Mobile Portable lamp. It works on batteries and brings a cozy color of light. It can also create a color gradient for some more dynamics in the room. It is possible to control the lamp by voice or to choose control via the touch panel on the lamp itself.
Another new lamp is the Pole floor lamp. This one has wall wash effects to make a colorful wall. You can also place it horizontally without a foot, to create extra atmosphere at a movie night. Another addition to the WiZ table and floor lamp family is the Bar Linear Light. This bar exudes many colors and easily fits into small spaces, such as the display cabinet.
Even more WiZ products, because the Panel Ceiling is a new LED panel that you can easily install. You can choose cool and warm light. Finally, there is also outdoor lighting in the form of the multicolored String Light that lets you choose 16 million colors for extra atmosphere on the balcony or in the garden. There are 12 LED bulbs in it that can randomly light up multiple colors.
The new WiZ app V2 and the SpaceSense function will be available from the end of September 2022.
Laura Jenny
When she's not typing, she's traveling around the wonderful world of entertainment or some cool place in the real world. Mario is the man of her life,…