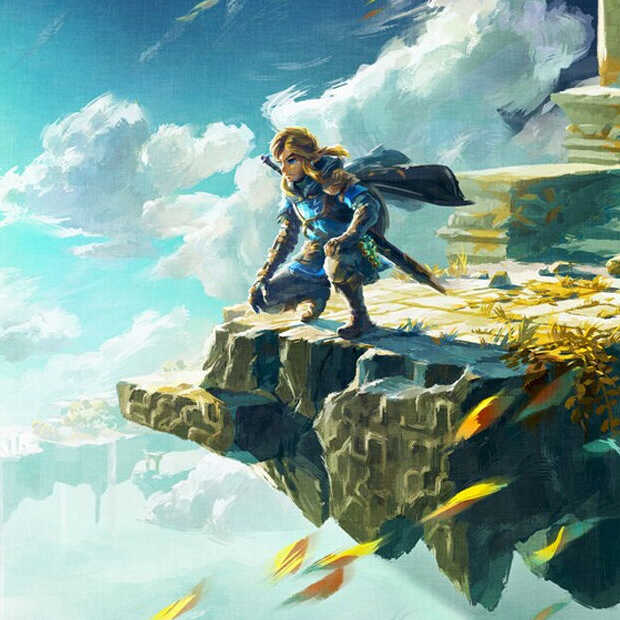 There was a new Nintendo Direct today, the livestream from Nintendo which coincidentally takes place on the same day as that of PlayStation (following at 00:00 CET tonight). A very good one, because one of Nintendo's most successful franchises is Zelda and a new game starring Link has been in the works for years now. Nintendo has announced The Legend of Zelda: Tears of the Kingdom for Nintendo Switch for release on May 12, 2023.
Successor Breath of the Wild
It took six years to make a new Zelda. At least: a great Zelda game, because Nintendo has a knack for making some spin-offs that are just not quite there. Zelda: Breath of the Wild was a huge success for Nintendo's console Switch. We can substantiate this with figures: 28 million units have been sold so far, making it one of the best-selling games of all time.
Also a small setback for gamers with this news, because the game was supposed to be released this year. Nintendo had even announced it, but at the beginning of this year the games company had already announced that it would be 2023. However, no name was known then, but it was called Breath of the Wild 2. Exactly what Tears of the Kingdom refers to is still unknown, but it is expected to be very similar to Breath of the Wild.
Tears of the Kingdom
It is not very common that a successor is announced in the Zelda franchise: usually it is again a standalone game. Anyway, we're back in Hyrule, but this time Link doesn't keep his feet on the ground.
He was also able to move very freely in Breath of the Wild, but as high as he gets in Tears of the Kingdom, he has never done that before. As a gamer with Link you therefore not only have to walk, jump and slide, but also fly and fall.
Tears of the Kingdom doesn't sound very positive in any case, it sounds like Link has to go through a lot of grief. That would be interesting: to date Zelda is not a very tear-jerking franchise, although the game does bring with it the necessary nostalgic feelings. That's exactly why this is such big news in the gaming world. Gamers are very excited about this. And to fall and fly, apparently.