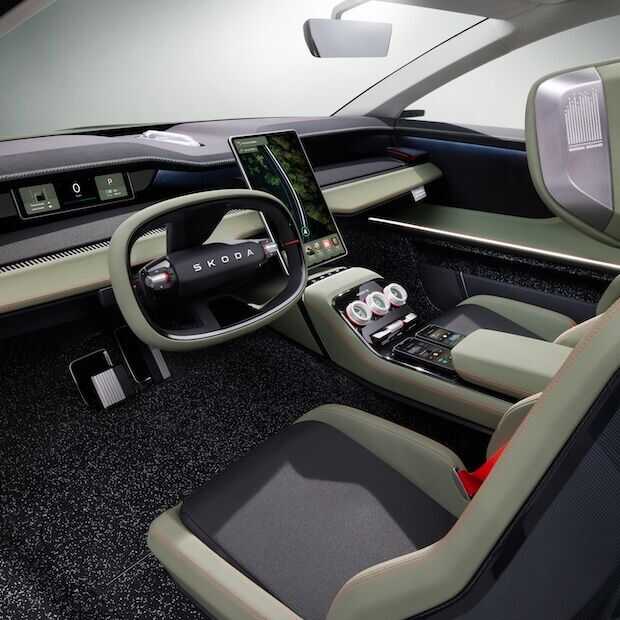 It is not the first time that Skoda has adjusted its brand strategy. In the 70s and 80s, Skodas were mostly ultra cheap and hideous (yes, that's subjective) Spartan Eastern Bloc cars without (too much) comfort. The only advantage was that you could drive a new car for just under 7000 guilders (the Skoda 105L). At the time I worked at a gas station and garage that was also a Skoda dealer. Take it from me that the Skoda's back then were no fun to drive. You didn't want to be found dead in it, so to speak. I dare to admit it now, almost 40 years later, but in that time I have talked the idea of ​​a Skoda out of their heads, especially younger potential Skoda customers who were looking for an affordable car.
The modern Skoda gets even more modern
Anyway, Skoda has been part of VAG for many years now and the cars of the brand no longer have anything in common with the models from 40+ years ago. The car brand thought it was high time to adjust its brand strategy.
The new brand strategy focuses on a new design language, a new logo (photo below) and the most radical corporate identity (CI) update in 30 years, according to Skoda. In addition, the Czech brand is gearing up its electrification strategy: three new EVs will be introduced between now and 2026.
The VISION 7S study model is the harbinger of a new top model from Skoda. That will be an SUV EV with an 89 kWh battery and a range (WLTP) of more than 600 kilometers. It is on the electric platform (MEB) of Volkswagen. The new electric SUV has a maximum payload of 200 kW.
In the transition phase towards fully electric mobility in 2030, new, more efficient combustion engines will also be introduced. Furthermore, new models of the Kodiaq and Superb will appear in the second half of next year. A new model of the Octavia will follow in 2024.
Modernization desperately needed for Skoda

Looking at the Dutch sales figures, a new, more modern, brand strategy also seems necessary. Although car sales across the board, with the exception of the Korean brands Hyundai and Kia, are declining, the decline at Skoda is very large. In the first eight months of this year, almost 4,000 Skodas were sold less than a year ago. A drop of nearly 28 percent. By way of comparison, all car brands together sold more than 4 percent fewer cars during this period.
By 2030, more than 70 percent of all Skodas sold in Europe must be electrically powered. To achieve this goal, an additional 5.6 billion euros will be invested in electric mobility over the next five years and 700 million in digitization.