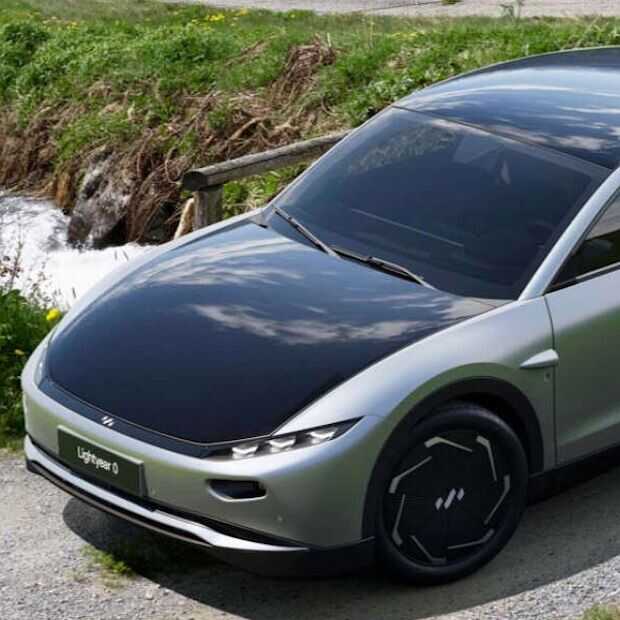 Lightyear is a Dutch producer of an electric car that is partly charged by five square meters of solar panels incorporated into the body. With this you can drive about 70 kilometers (extra) on a sunny day. The 60 kW built-in battery has a WLTP range of over 600 kilometers. Today, the Helmond-based EV manufacturer announced that it has raised 81 million euros in investment budget.
81 million from investors
The lion's share of the money comes from public investors, through Invest-NL. Other investors are the provinces of Noord Brabant and Limburg, through the development funds BOM and LIOF. With the extra capital, Lightyear can realize the production targets of Lightyear 0 later this year and start thinking about the development of next models, such as the Lightyear 2.
The first Lightyear, model '0', will not be a car for the masses. If everything goes according to plan, about 950 of these will roll off the line this year. Now that number isn't the primary reason it isn't an EV for the general public. No, that is really the price tag of 250,000 euros, excluding VAT. And you pay that for an EV with solar panels that takes longer to get from 0 to 100 km/h – 10 seconds – and drives a lot less fast – up to 160 km/h – than my old Golf 4 V5 from 1999. The exorbitant price tag of the Lightyear 0 has everything to do with the high development costs.
Lightyear for the masses only in 2024
Lightyear expects that the next model, the Lightyear 2, will be in the 'showrooms' for around 30,000. That affordable Lightyear should then become available sometime in 2024. With the 81 million euros that has now been raised from investors, they can at least take a big step in realizing those expectations.
Lightyear already has 10,000 pre-orders for the Lightyear 2 on the shelf. Both LeasePlan and MyWheels, the care-sharing provider, have both already 'reserved' 5,000 copies.