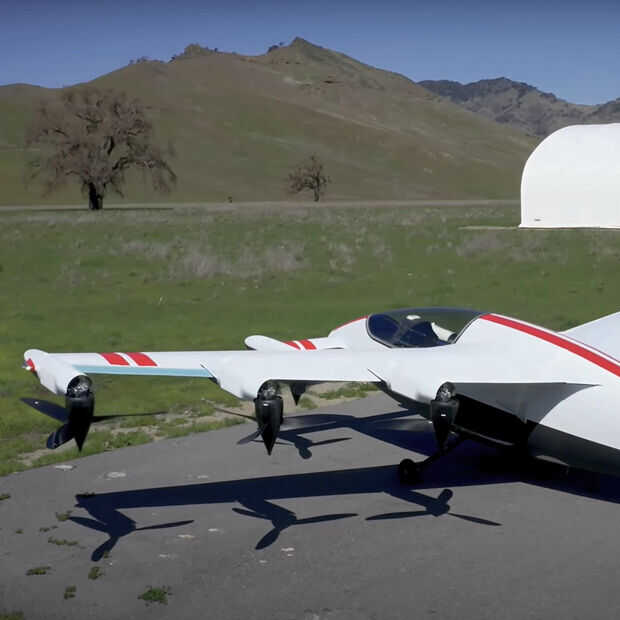 Larry Page is known as the man behind Google, but in recent years he has been occupied with other things. One of the most notable pastimes is Kitty Hawk, the flying car. In fact, we should say was: the project is being discontinued.
Kitty Hawk
The Kitty Hawk should have been a small electric flying vehicle that you could use as a hobby as well as a way to transport yourself. In fact, the most commercially interesting plan was to turn it into flying taxis. It was unveiled in 2017 and was promising at the time, but now we know better. Larry is very brief about it in a post on LinkedIn: "We have decided to phase out Kittyhawk. We are still working on the details of what will happen next."
The device could fly for 100 miles and was called Flyer. There were even several versions (the second was called Heaviside) but apparently they didn't perform well enough. Or at least: not good enough to make it an interesting business image. Technically, the device seemed to work like a charm. It was especially difficult to make a good business case out of it and get other companies to sponsor the vehicles.
Flying car
Larry was working on the project as a research and development consultant. He probably will stay that way too, because Kitty Hawk isn't going to disappear completely. It is still in a joint venture with Boeing called Wisk Aero. Hundreds of millions have already been invested in that joint venture. While the Kitty Hawk project clearly didn't succeed on its own, it certainly wasn't for anything. For example, Flyer was one of the first vessels to demonstrate that we can take off and land electrically vertically. Something that caused many others to follow, such as Joby Aviation Volocopter and Lilium. Other companies such as Uber
On the other hand, Larry Page is probably far from done with flying cars. He also still has another company that deals with this, which is Opener. In any case, there are a lot of companies that are looking for the solution in terms of flying taxi. Something that will take many years to come, because, for example, legislation and regulations are not yet ready for this. Still, technically speaking, there have been many successes. The AirCar, for example, is a self-driving car that successfully went from Nitra to Bratislava last year. It only took him 35 minutes to cover a distance of 75 kilometers (about what it is from Amsterdam to Rotterdam). A journey that normally takes an hour.
Laws and regulations
So there is certainly a lot of demand for a solution like Kitty Hawk's, but it is – perhaps also because so many companies are working on it – at the same time difficult to make these kinds of projects large. For example, look at self-driving cars: here too we have been struggling for years with governments, but also with accidents. Who is responsible, is it still too early? These are all questions that people have and which also have major consequences. The same will apply to the flying car or taxi. Although there are certainly successful pilots, it will probably take a long time before we actually see and experience them. And yes, for some projects that is unfortunately too long.
Laura Jenny
When she's not typing, she's traveling around the wonderful world of entertainment or some cool place in the real world. Mario is the man of her life,…