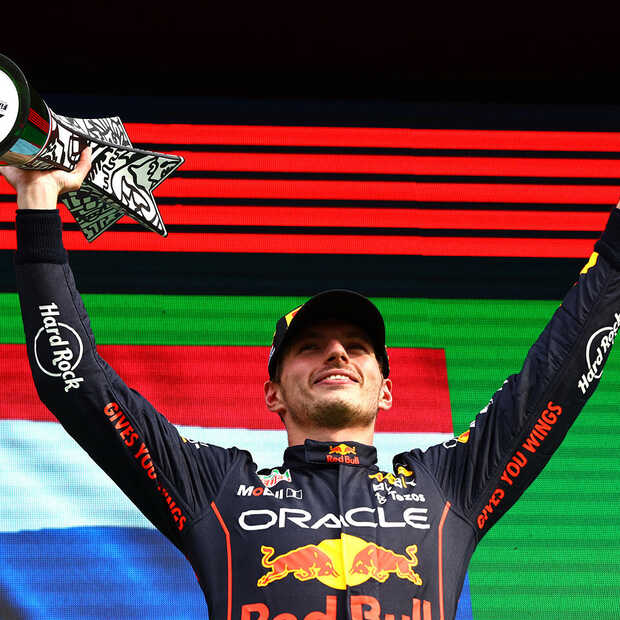 Max Verstappen provided a thrilling conclusion to a great race weekend at Circuit Zandvoort last weekend. For the second time in a row, he gloriously took the win of the Formula 1 Heineken Dutch Grand Prix, further extending his lead in the World Cup standings.
RB18 race car
As a proud sponsor of Max Verstappen, Jumbo is just as happy as the Orange Army. The supermarket chain is celebrating the win with an appropriate savings campaign for its customers: enthusiasts can start saving again from September 14 for a scale model of the latest RB18 race car with the characteristic race number 1, including Dutch Grand Prix 2022 helmet.
40,000 Jumbo customers at Super Friday
The race weekend opened last Friday during 'Super Friday'. The opening day of the Dutch Grand Prix was attended by more than 40,000 race fans who, as Jumbo customers, obtained tickets with a 50% discount for the family day full of racing sensation and entertainment. The F1 free practice sessions and F2 and F3 qualifying sessions could be followed perfectly from the stands and the sun-drenched dunes, where the atmosphere under the 'Orange Army' was fantastic. Next to the track, there was plenty of entertainment and all kinds of activities for fans of all ages to enjoy, such as the official Formula 1 Fanzone and F1 Esports.
Saving for Max Verstappen's latest race car
Fans can save at Jumbo from September 14 to October 4, 2022 for a 1:24 scale model of the Red Bull Racing RB18-2022. The special edition has a Dutch Grand Prix 2022 helmet as an extra. Customers receive 1 savings stamp for every 10 euros worth of groceries. With a full savings card of 20 savings stamps and an additional payment of €7.99 (with the Jumbo Extras pass or app) or €9.99 (without the Jumbo Extras pass or app), customers will receive an order code in the store until October 10. This means that the race car can be ordered until October 17, 2022 via jumbo.com/spaaractiemax. The race cars can be picked up with a receipt at a Jumbo store selected by the customer.