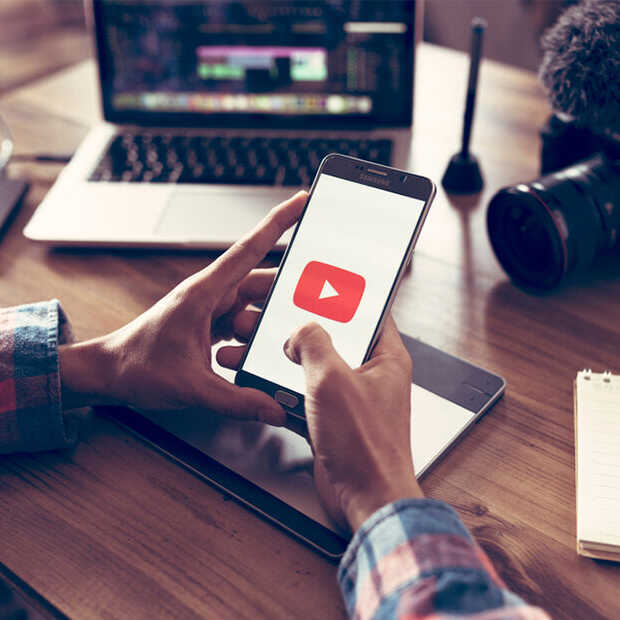 mr. Beast did it, Enzo Knol did it: it sometimes seems very easy to become an influencer and delight the world with your presence on YouTube. You may even want to make it your job. It seems like a dream: making some videos, doing creative things and earning fame and money with it too! In practice it is not that easy at all. For example, do you know how many views you need to YouTube an average annual salary?
Annual salary on YouTube
Research firm Reboot SEO Firm used the Lickd calculator to find out how many views on YouTube and TikTok you need to earn a living. If we take an average annual salary of 34,000 euros, then the Dutch should get a huge number of views on YouTube of no less than 9,704,944 views. On TikTok, that's even more: 109,639,640 views. On the other hand, you can be happy that you live in the Netherlands: if you want to quit your job in Switzerland and become a full-time YouTuber, you need 19 million views on YouTube. The salary is much higher there. An average Swiss annual salary is 67,860 euros.
Of course you can also aim a little less high and just earn a little money via YouTube, as a kind of side job. In order to generate advertising revenue from YouTube, you must be part of the affiliate program. You only get access to it if you have 1,000 subscribers and more than 4,000 video hours on your channel (in one year). So work hard. These tips will help you lay a good foundation for your YouTube career.
Find a good niche
YouTube has been around for a long time, so a lot of things are already done. So find a nice niche, something special, which you find very interesting yourself. Maybe you only want to talk about the colors of tea bags: maybe you can talk about them with such passion that you get a large following. Everything has already been done, so you 'must' stand out. You can also do this, for example, by speaking in a thick accent.
Get other influencers in your video
People like recognition and it is therefore very smart to include (other) well-known YouTubers in your video. Not only because that person might plug you into his or her channel, but also because your followers will think: wow, he/she is friends with X/Y! In addition, it is often more fun to watch the interaction between two people, rather than just looking at one person. So do you know someone who is already doing well on social media, or who stands out for another reason: ask them in your video!
Upload videos regularly
Of course, your channel must remain relevant and people must have a reason to come back. Make sure to post a new video regularly. It really doesn't have to be every day, but every week is wise anyway. This way people can come back to you for their new 'fix' every week. Moreover, it also forces you to keep thinking about your subject and to stay creative. After all, you know how it goes: once you give up, it's hard to come back. It is also very nice for you as a creator to work according to a certain pattern.
Be friendly
There is a lot of negativity on the internet and if you notice anything about other YouTubers, it is that they are very positive. Of course you should certainly not praise a product that is not good at all, you can certainly be critical, but try to put in your video with a smile and a positive feeling. That's nice to watch and it automatically makes you happier if you 'force' yourself to put on a smile.
Take care of yourself
Yes, that negativity on the internet is going to affect you too. There are keyboard heroes who hide behind their technology just to troll. People can sometimes be very out of place and unfortunately our human brain often runs away with it. Sometimes you can have 500 thumbs up on your video, but you keep fixating on that one thumbs down. Even if you have 1000 fans, if one person sends hate messages, it probably hurts you a lot more. Try to be aware of that and realize that sometimes people just don't do it for the sake of doing it. Stay positive, keep making your videos the way you want to and don't let yourself get upset. Follow your passion, not your haters.
Hopefully with this foundation and a good dose of creativity you will get very far on YouTube. Or TikTok of course. Two million people earn their living with it, maybe you will too. Good luck!
Laura Jenny
When she's not typing, she's traveling around the wonderful world of entertainment or some cool place in the real world. Mario is the man of her life,…