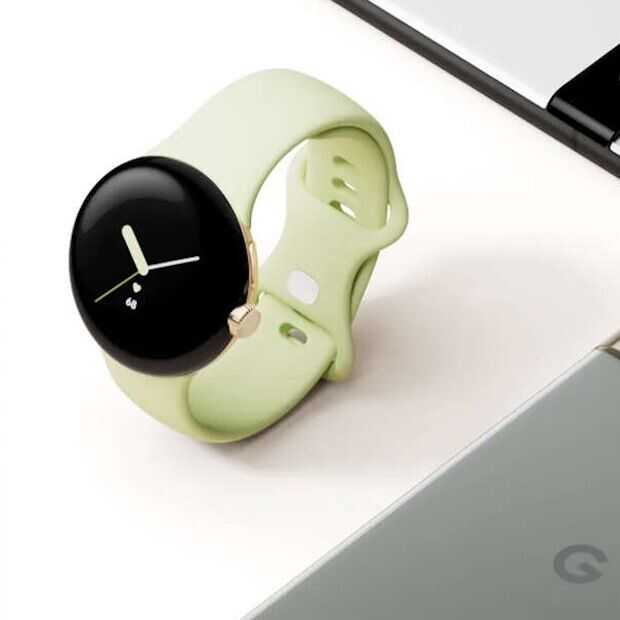 A few months ago, Google announced the arrival of its first real smartwatch in the Pixel series. If all goes well, the Google Pixel Watch will appear in the (online) stores during the course of this autumn, together with the new Pixel smartphone series. The month of October is most often mentioned in the corridors.
Just as expensive as in the US, but…
So far, and actually still are, no sales prices of the two versions – with and without 4G – are known. According to 9to5Google, which claims to have the correct price information, the model without 4G costs $349.99 and Americans will have to pay $50 more for the 4G variant. If we are to believe the rumors, European prices will be the same, but in Euros of course.
You should also take into account that the source of these rumors is from American soil, so 9to5Google. In the US, prices of products are always communicated exclusive of VAT. This is due to the fact that each state has its own VAT rate.
It is therefore plausible that, if the European price tags that have now been leaked are correct, no VAT has yet been added. That would mean that the cheapest version of the Google Pixel Watch will cost around 422 euros here. For the 4G variant, the price then comes to just under 483 euros.
Expensive smart watches?
With these price tags, the Pixel Watch immediately ranks among the more expensive smart watches. The latest Samsung Galaxy Watch is more than 150 to almost 200 dollars cheaper in the US.
Again, this hasn't been confirmed by Google itself and probably won't be before the official launch. So the usual battle of the arm is still in effect.