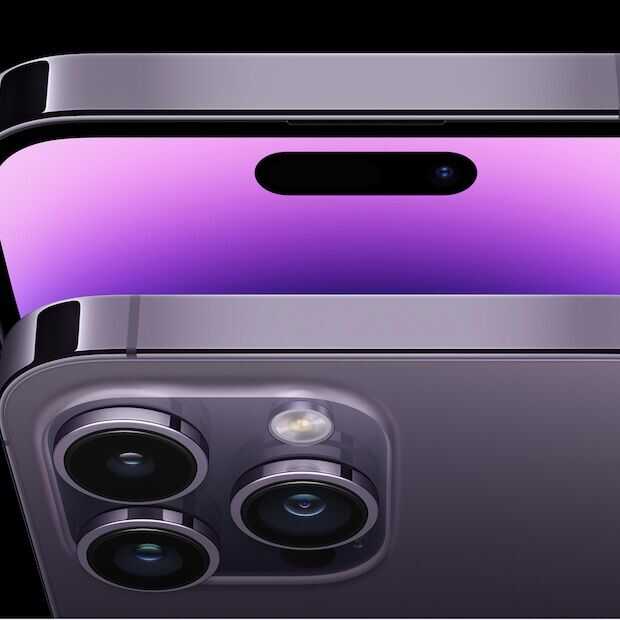 Where most smartphone manufacturers already boast that the batteries of their devices can be charged with 45 or even 80 Watts, Apple is still sticking to chargers and devices that 'can handle' a maximum of 25 Watts. That is fast charging according to Apple. At the presentation of the iPhone 14, Apple proudly proclaimed that the new smartphones support fast charging, without giving further details. That is suspicious, especially for a manufacturer who often and likes to say that its products are so innovative. I mean, if you develop an 80 Watt smartphone charger like Oppo and are working on a 240 Watt one, then of course you want to shout that from the rooftops.
iPhones stay at max. 25W charging capacity
Well, some (Chinese) techies have subjected the new iPhones to some tests, both with the original Apple chargers and with third-party chargers, and concluded that the fast charging is not that bad. The tests showed that almost all iPhones and chargers did not go beyond 25 to 27 Watts of charging capacity. An older charger, which is no longer available, still achieved 29 Watts, but that was not the case with the charger that Apple supplies with the iPhone 14 series.
25 Watt is reasonable, but it can be much faster
Sure, 25 Watts is pretty fast. A few years ago, 10 to 15 Watt was still the standard. However, that 25 Watt is nowadays easily achieved by almost all smartphones, even devices that cost only a fraction of what you have to pay for an average iPhone. For so-called high-end smartphones, and that certainly includes the iPhones in terms of specs and price, 25 Watt is supposedly the lower end of the spectrum.
I already mentioned the Supervooc 80 Watt charging technology from Oppo and Samsung also already has 45 Watt chargers for the high-end Galaxy smartphones with Super Fast Charging. I wonder how long it will take before Apple comes up with a really fast charger for the iPhone, and how loud they will shout that they have made the 'fastest and most innovative smartphone charger ever' 😉 😉 😉