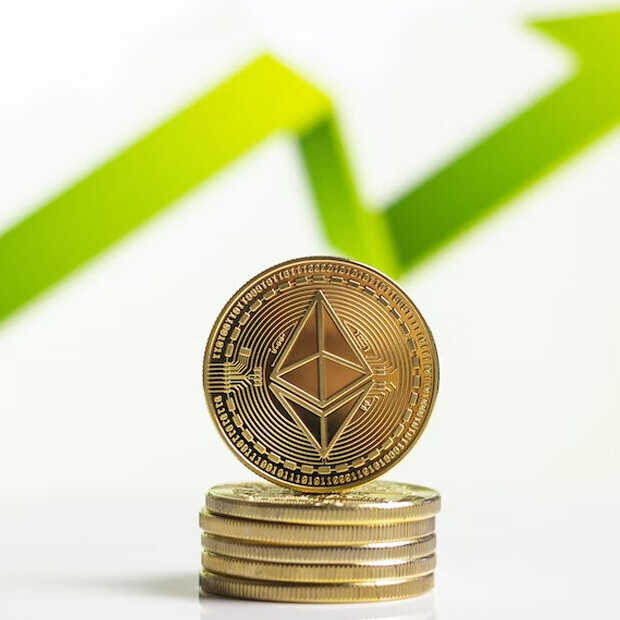 Cryptocurrency Ethereum just merged. This means that the cryptocurrency has become more sustainable. It does this by no longer going for a proof-of-work construction, but a proof-of-stake. This means that mining is no longer necessary and that saves a lot of energy.
Ethereum
It is a change that could mean a lot for cryptocurrencies. At the moment, some people are not getting into the crypto because it is not sustainable. For example, just after announcing that you could buy Teslas with Bitcoin, Elon Musk reversed those plans after being criticized for their carbon footprint. That footprint applied to all cryptocurrencies, but now no longer to Ethereum.
Ethereum is one of the largest cryptocurrencies in the world. It is, among other things, the crypto with which you can buy NFTs on, for example, a marketplace such as OpenSea. Especially now that energy prices are increasing, it is becoming less and less attractive to mine. It may even be one of the reasons why crypto and NFTs seem to be a little less popular lately. That problem is now considerably less severe, as Ethereum has gone through 'The Merge'.
The Merge
How it works exactly is a complicated story, but the bottom line is that the validation of the blocks in new transactions no longer works in the same way. No more complicated arithmetic puzzles to solve: you just have to bet a number of tokens to validate new blocks and earn tokens back. Computers still need to store data and confirm transactions, but those computers require considerably less energy than before. It is hoped that other cryptocurrencies will follow suit and cause its massive carbon footprint to shrink and shrink.
You hardly notice it in practice. The network is still bringing new blocks to the blockchain and transactions are also no different. Also, the gas fees are still the same. That while Ethereum's electricity use is expected to drop by 99.98 percent. So it goes from 23 million megawatt-hours per year to 2,600 megawatt-hours per year.
Greener crypto
A huge difference compared by Crypto Carbon Ratings Institute to the Eiffel Tower shrinking to the size of a LEGO doll. Ethereum's emissions go from 11 million tons to 870 tons, roughly equivalent to the energy consumption of 100 American households.
Would Bitcoin follow? At the moment, that consumes as much energy as our entire country uses on an annual basis.
Laura Jenny
When she's not typing, she's traveling around the wonderful world of entertainment or some cool place in the real world. Mario is the man of her life,…