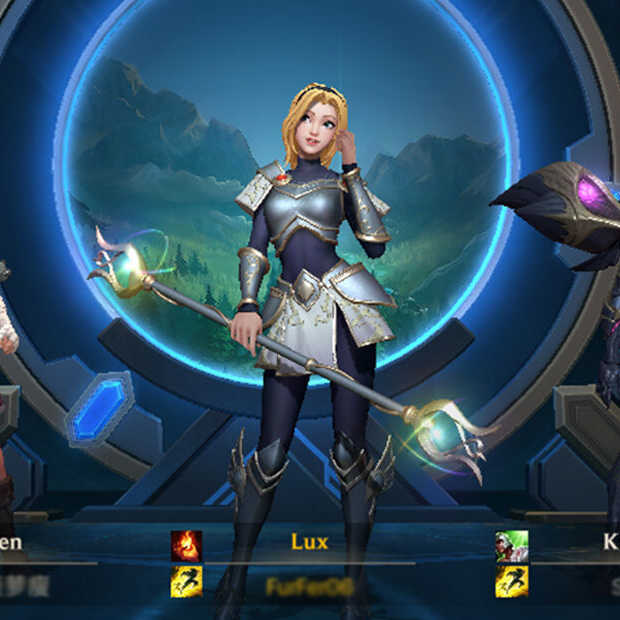 In Asia you have complete fan clubs, arenas and more for e-sports, but in the Netherlands we are still a bit modest about it. The fanaticism of cheering for your team and even sticking to something that doesn't have to do with 'real' sports, many people still have to get used to. However, more and more companies are popping up that want to put e-sports on the map, including E-Grounds.
E-Grounds
The founders of E-Grounds are Jorge van der Heijden and Thierry Thomasse. They have previously had success on YouTube and television and also have professional poker player Jorik Heerkens as a secret weapon (read: partner). E-Grounds is an online platform that aims to inspire mainstream players and gamers to participate in tournaments. So it's not so much about making great e-sports athletes even bigger, but rather introducing other gamers to e-sports. However, you don't even have to be a genius at your game: as long as you play, you can participate.
At E-Grounds, you can play locally and compete against people in your area. If that goes very well, you can make the switch to the regional competition and maybe even the national competition. It's really about challenging gamers to get better, to make the competition even more exciting and to make esports more alive in our country.
League of Legends
Well-known esports titles such as League of Legends, Valorant, Rocket League and Fortnite can be played. This makes the threshold even lower, because these are all games that you can play for free. Anyone can compete in any of these games on E-Grounds. But even if you don't necessarily want to play hard, you can also just hang out online with friends or family on E-Grounds. You don't necessarily always play solo: you can also form a team with, for example, your colleagues or your friends.
E-Grounds will also get a companion app, which will remind you that there's a match, but also let you see how you've done so far and what the match schedule looks like. You can also create your own league with E-Grounds, which also makes it really cool to play in a team and just play your own league for an evening. You can completely set up how that works yourself.
Subscription
From September 26, E-Grounds will go live and it will be possible to climb higher on the ladder in your favorite game. It is free to use, but if you go to a higher league you pay us 4.99 euros per month. However, you can now register to participate in the ladder matches that will be live from September 26.
Laura Jenny
When she's not tapping, she's traveling around the wonderful world of entertainment or some cool place in the real world. Mario is the man of her life,…