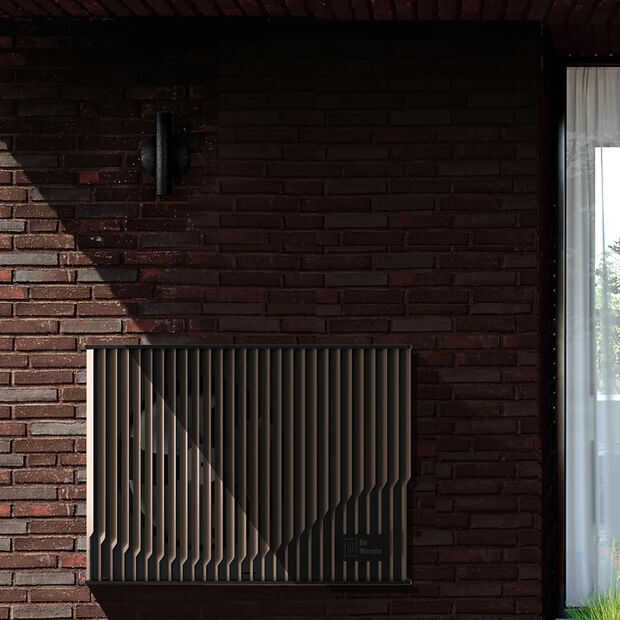 The Delft startup DeWarmte is launching a new product. It is a hybrid heat pump that fully fits within their circular heat solution HeatCycle.
The warmth
The startup was founded in 2019 and aims to extract heat from wastewater from homes. The Heat Pump AO should help homeowners get to more sustainable heat sources. Something that is probably a good timing at the moment with the high energy and gas prices. In addition, there will be a ban on gas central heating boilers in 2026, forcing people to look for a solution. The hybrid heat pump will then become the norm.
The AO heat pump is an all-electric ready, hybrid air-water heat pump that you can easily install. According to the start-up, it provides an average gas saving of 70 percent. If you also have the HeatCycle system at home, you no longer need a gas connection. Heat pump AO can be placed in the garden or on a flat roof or mounted on an outside wall. It is connected to the nearest radiator circuit, which means there is no need to run too much pipework. Updates can be sent from a distance to the system, which extracts the heat from the outside air and then uses it to heat the house.
TU Delft spin-off
TU Delft spinoff DeWarmte discovered that wastewater is on average 27 degrees (for example from showering, washing machines and dishwashers) and thinks it is a shame that this is simply thrown away. To this end, it has started developing a solution whereby the heat is returned to the home. The waste water still drains, but only when it is cold. Founders Sander Wapperom and Auke de Vries developed the solution together. That HeatCycle has now been installed on 100 people and the heat pump AO is intended to take people off the gas completely, or for people who cannot install a HeatCycle system for technical reasons.
"After the successful launch of the HeatCycle last year, we have gained a lot of experience through our collaboration with our customers. We came to the conclusion that we also want to offer solutions to customers without a crawl space or basement. In addition, we want to be able to offer completely gas-free living as an option. We want to have an impact and make sustainable heat accessible to everyone. The 'Pump AO' directly contributes to this," says Sander Wapperom, co-founder of DeWarmte.
Heat pump AO
Heat Pump AO is suitable for 80 percent of homes in the Netherlands and has an A+++ energy label. The first installations will take place in November. It's great to see that such innovative solutions are simply made in our own country. Solutions that many people are interested in in a period when energy and gas bills are skyrocketing. And certainly with winter just around the corner, the need for a warm house is only greater. Yet you can't just order the Heat Pump AO just yet: it is first up to a number of early birds to get the pump installed and then other customers will follow in 2023.
Laura Jenny
When she's not typing, she's traveling around the wonderful world of entertainment or some cool place in the real world. Mario is the man of her life,…