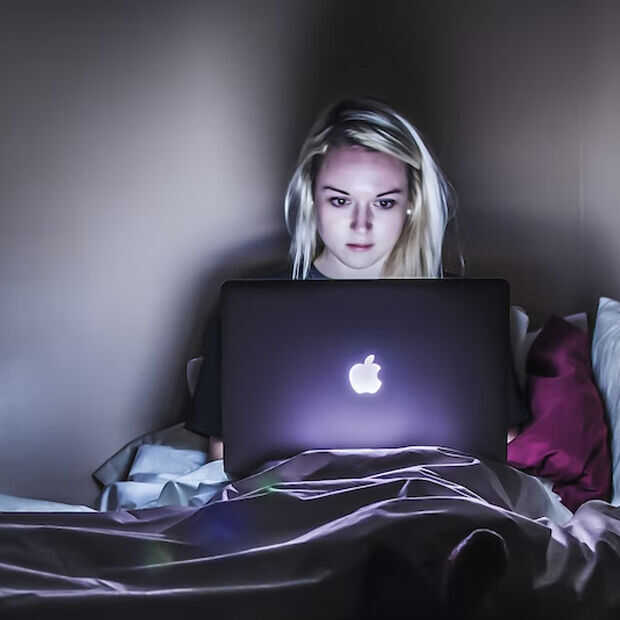 Swiping based mainly on appearance, complicated chat conversations: Tinder and other dating apps are not for everyone. Some people prefer to take it easy: less rushed, less swiping for the sake of swiping. A new trend has started on this: dating via Google Docs.
Google Doc
The idea is that you create a free Google Doc (Google's Word) and pour your heart out on it. Your Google Doc is basically your dating profile. You basically put whatever you want on it. You can completely write out what you are looking for in a partner and what you have to offer (almost a kind of cover letter), but you can also throw it on telling what makes you tick. In Google Docs you have the freedom to write whatever you want, put the photos exactly where you want and create a profile that suits you.
Actually, it sounds quite logical: it makes your profile considerably less homogeneous than those on dating apps. You have all the freedom to add anything and everything. The only question, of course, is: how are you going to share it with the world? People use social media for that. For example, there is a man who decided to share his profile on Twitter. Smart, because that way people who think they know someone who suits them can think along, for example by sending the profile. Incidentally, the phenomenon is going so viral that there are already all kinds of joke profiles:
Date Me Doc
The phenomenon is called a 'Date Me Doc', Wired writes. There are also other variants, such as a dedicated Dropbox or even an entire WordPress website. For example, others have integrated a Google Form so that you can immediately sign up for a date. It is therefore not the intention that you, as a candidate, continue to work on that Google Doc and that you would like to see someone: there are often other ways to do this. For example, after seeing the profile, you can go back to the social medium where you found it and send him or her a DM (direct message).
For some people it really is a kind of job application: they even put references of their exes on their profile, in which they indicate what it is like to date Piet or Kees. It's quite old-fashioned and a very old-fashioned medium is also chosen, but it works. Especially in a world that – at the time when many Date Me Docs started – was in the middle of a pandemic. No big events, no good date options, so time to work on a profile where people put exactly what they expect from love and what they can give themselves. There are no questionnaires involved, no algorithms and no obligation to disclose certain data. It's all up to you.
A new way of dating
Plus, for the same money, these people are also on a dating app and this is just an extension of it, purely to give people more context. On the other hand, some large profiles are very extensive: it may leave little room for a good conversation on the first date. At least: you can go straight into the depth because you already know everything about what the person is looking for, but on the other hand, the person may not know that about you yet, so that it either becomes a very one-sided conversation, or you don't know how to find the right answer. can go in depth after so much information.
Moreover, there are also applications-like problems lurking in the background. While men often think when reading a vacancy: 'oh I can do this, and what I can't I will learn', women are more inclined to drop out if they don't meet just one 'requirement'. Perhaps that is why it is more difficult for men to find love through a Data Me Doc than it is for women. Of course this does not apply to all women and it is certainly worth a try for men, but this is something to keep in mind when writing the profile.
slow down
A Date Me Doc: It certainly has its pros and cons and it's not for everyone. It's for people who might be a little less spontaneous and want to date a little more calmly and patiently than how it usually goes on apps. It also seems to be mostly for people looking for a relationship or life partner, as opposed to a quick hook-up. Although we can imagine that there is certainly a market for such profiles. If you are tired of dating, you can experiment with a Date Me Doc yourself. See if you can make social media work for you.
Laura Jenny
When she's not typing, she's traveling around the wonderful world of entertainment or some cool place in the real world. Mario is the man of her life,…