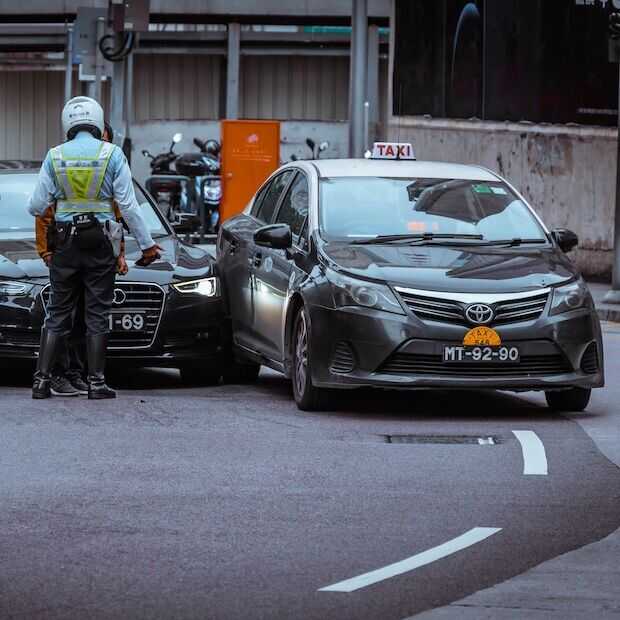 Research by the American Automobile Association (AAA) shows that the systems that ensure that cars automatically brake and come to a stop in the event of an approaching collision are only functional to a limited extent. Especially in collisions that usually result in more injuries to drivers and passengers – frontally when oncoming traffic turns and from the side when, for example, no right-of-way is given, brake assist offers little relief.
Avoid head-to-tail collision only at low speed
The AAA conducted a test with four standard vehicles, all of which were equipped with brake assist. For so-called rear-end collisions, the results were still quite good. Provided that the speed at which the vehicle was driven was kept below 50 km/h.
During the first test, the cars drove at 30 mph (about 48 km/h) towards a stationary vehicle in front. In 17 of the 20 cases, the brake assistant prevented a collision from occurring. Then the speed was increased to 40 mph (about 64 km/h). At that speed, a collision was avoided in only 6 of the 20 tests.
Unavoidable frontal and side collisions
However, in collisions that usually lead to much more damage and casualties, the brake assist hardly works. Then there are side collisions and head-on collisions. In the US, such collisions account for nearly 40 percent of all fatalities in two-vehicle collisions.
The test showed that no car with brake-assist could prevent such collisions. In fact, the driver assist systems of these vehicles did not even give any warning that danger was imminent before the collision. In short, there is still a lot of work to be done before cars can prevent collisions completely autonomously.
Through