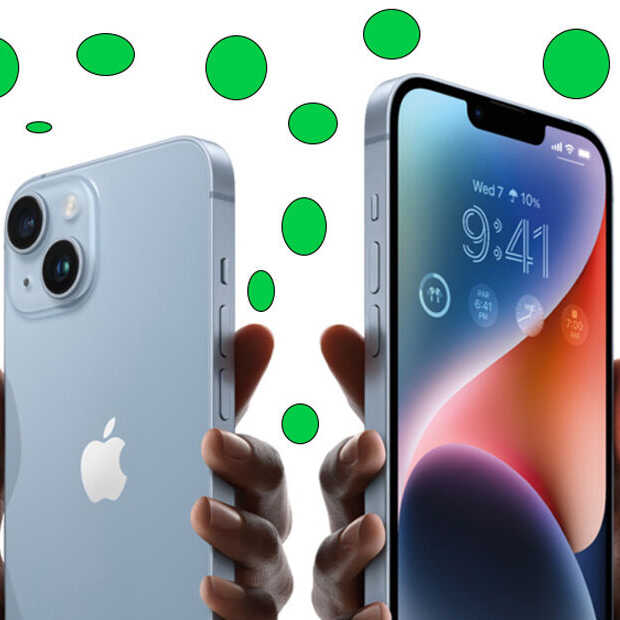 Apple leaves the green dots in iMessage nice. Google has been protesting this for some time under the guise of #GetTheMessage. The RCS (Rich Communication Services) introduced by Google is the successor to SMS, but Apple does not want it. "Buy your mother an iPhone" if you want to get rid of those green dots, according to Apple CEO Tim Cook.
New form of SMS
RCS is kind of a deeper version of SMS and MMS, where you can convey much more, such as gifs, stickers and photos. However, Apple has decided never to implement this technology, which means that Apple users do not see any nice decoration at all with messages from Android users, but only plain text that appears in a special green talk cloud. Photos are possible, but they will arrive via the old MMS standard. In other words, in a quality from when phones didn't have multi-megapixel cameras.
Google has been battling this issue for a while now. It believes that Apple should also start using the RCS standard. Apple doesn't think so. It doesn't care about the Get The Message campaign. Tim Cook says, if you're having trouble with it, your solution is to give your Android-using chatter an iPhone. He says, "I don't hear Apple users asking for this at all."
Apple wants to sell iPhones
An email that came up in the Epic lawsuit also shows that Apple has absolutely no plans to introduce RCS, but that it's not so much because it would listen so closely to its customers. It just doesn't want to remove the obstacle that would keep people from giving their kids Android phones, but iPhones. After all, if the green dots problem has been solved, the Android user is no longer 'different' and that makes iMessage more attractive for users of Google's operating system.
It is not a particularly sustainable answer from Apple, which very clearly takes the position of a commercial company. 'It doesn't sell iPhones, on the contrary: it would actually ensure that fewer iPhones are sold, so we're not going to do that', is the motto. It is the first time that the Apple CEO has spoken out like this about RCS, because in general Apple has been very quiet about it. It follows in that respect a bit in the footsteps of Blackberry. That brand introduced 'ping' and that was only possible between Blackberries. If you didn't, you kind of missed that around the year 2011.
iMessage
Now Blackberry is bankrupt and Apple won't, but Apple's chat program does show the true nature of the company. On the other hand, it is also not very important: iMessage may be widely used in the United States, but in general WhatsApp is still the world's largest messenger. There are many options for communication anyway, if you want to send messages from Android to iPhone. Think of social media such as Snapchat and Instagram. Still, the irritation is imaginable: with the green dots you create a distinction that shouldn't be relevant at all.
It hinders communication enormously, especially if, for example, you have a family group app in iMessage and the Android users can't actually send videos and photos, but have to find another way for that. Perhaps they will resort to ways that are considerably less secure, security-wise, than how Apple has boarded up its ecosystem. Anyway, Apple is not going to bend its knees, Apple mainly wants to lock up its customers within that ecosystem.
Laura Jenny
When she's not tapping, she's traveling around the wonderful world of entertainment or some cool place in the real world. Mario is the man of her life,…