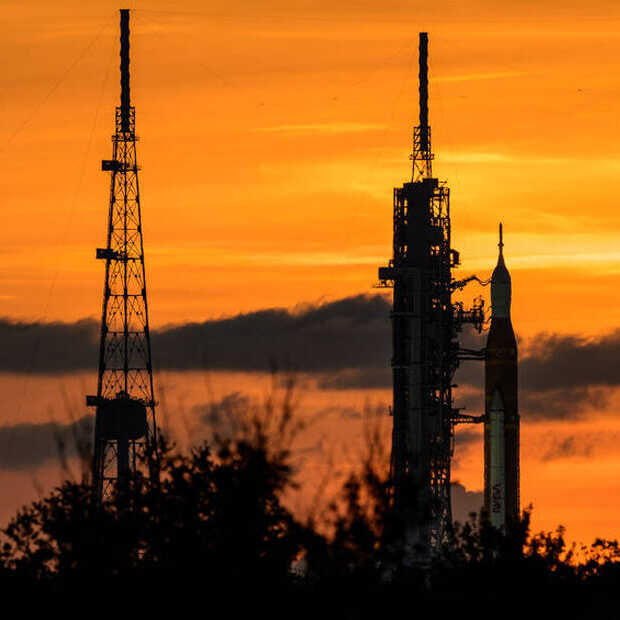 There was hope that Artemis I could launch on September 23, but that is now a few days later. Although the leak has been identified and repaired, NASA has decided to go for a Tuesday launch. September 27 is the new date, with October 2 as a backup.
NASA writes: "Over the weekend, the Artemis I teams completed repair work at the hydrogen leak site, reconnecting the plates on the ground and rocket sides of the quick-disconnect liquid hydrogen supply line. This week, the teams will conduct tests under ambient conditions to ensure there is a good connection between the two plates before retesting during the cryogenic tank demonstration."
NASA
It is to be hoped that NASA succeeds well on September 27. In any case, it has decided that it will try to refuel the rocket on September 21, not on September 17. Subsequently, a 70-minute release frame was found at 11:37 AM on the 27th (that's 5:37 PM our time) for the actual launch.
Once again, NASA is keeping a lid on it, as it always does with launches. Firstly, of course, the repairs must be completed, but it is also important that the weather conditions are good. If so and the launch goes ahead, Orion will be on its way for about six weeks, if all goes well, to orbit the moon and return to Earth in one piece. It's really meant to be a test run to see how the rocket and capsule function before it takes to the skies at Artemis III with astronauts.
Launch Artemis I

It has failed to launch twice now, mostly due to the extremely flammable solution NASA uses to launch Orion. It is an expensive project that costs billions and in order to monitor safety anyway, it has already been decided twice that launching could not be safe enough. It is for this reason that an extra refueling moment has been built in (or well, moment.. refueling takes half a day), to ensure that there are no hydrogen leaks.
There's another reason to hope for a September 27 launch, because October 2 will be the last chance for a while. The important launch of SpaceX's Falcon 9 rocket is scheduled for October 3. A Russian, a Japanese and two Americans are transported to the International Space Station.
To the moon
It's quite an undertaking to take everything off the launch pad again and drive hours, hours back to the 'garage'. Plus: the more delay Artemis I gets, the more delay the missions after it get. For the time being, Artemis III is planned in 2025, that is the mission in which the first black man and the first woman are put on the moon. So we hope the Artemis I launch goes well: thrice is spaceship law, right?
If we're lucky and the launch does go ahead on September 27, you can watch it here.
Laura Jenny
When she's not typing, she's traveling around the wonderful world of entertainment or some cool place in the real world. Mario is the man of her life,…