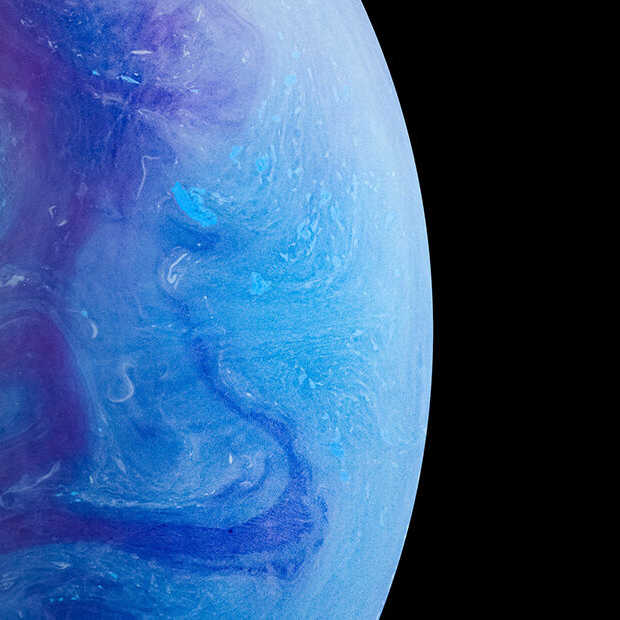 A dwarf star hangs in the sky 100 light-years away from Earth. LP 890-9. This star contains two super-Earths, researchers found. After the famous Trappist-1, this dwarf star is the coolest star with planets. And one of those planets is also really cool: we could probably live there.
The planet in question is called LP 890-9b and it is a third larger than our planet. He also has a good balance with his mother star: every 2.7 days he has made a round again. Although it is also possible that the planet LP 890-9c is chosen as 'the habitable planet'. Although it takes 8.5 days to orbit its parent star, it is 40 percent larger than Earth and, with that data, is more in the habitable zone. That habitable zone has everything to do with how much space (literally and figuratively) there is between the planet and the star it belongs to.
That's so important, because it affects the temperature on that planet, just like we do with the sun. If we were too far from the sun, the water on our planet would freeze. If we are too close, that water will evaporate. We are really on a 'sweet spot' with the sun with our earth and that also applies to that c-planet within LP 890-9. And yes, that there could be liquid water on that planet could mean something else: maybe life already exists there.
It might also teach us a lot about the Earth. Does that planet have the same vegetation, the same atmosphere, and do we share the same history? These are all things that we don't know about the planets yet, but that we can probably discover through research. The planets have the attention of many scientists and that means that many bright minds are looking at the data of those planets.
Very exciting and certainly something we want to know more about. Fortunately, around Christmas, NASA launched a giant space telescope that shoots amazing records, so exploring that planet can hopefully be added to Webb's to-do list. The planet was found by TESS, a system that searches for planets by viewing the light around the stars. Then it is the Speculoos Southern Observatory that could tell more about those planets. This enabled researchers to verify how big the planet is, because Speculoos works with infrared.
Speculoos consists of 4 telescopes with mirrors of 1 meter. It is located in Chile and aims to find habitable planets. He seems to be succeeding in this so far. Speculoos also has a Belgian origin, just like the cookie of the same name. However, in this case Speculoos also stands for Search for habitable Planets EClipsing ULtra-cOOl Stars. Check, check, double check!